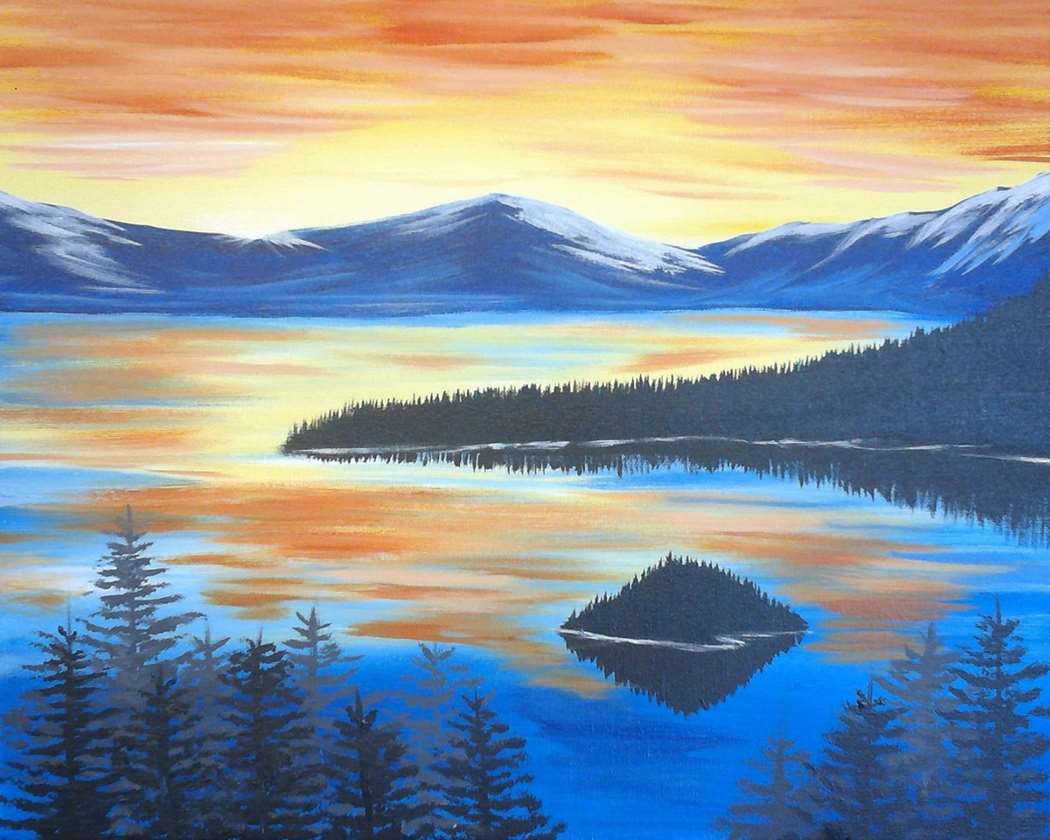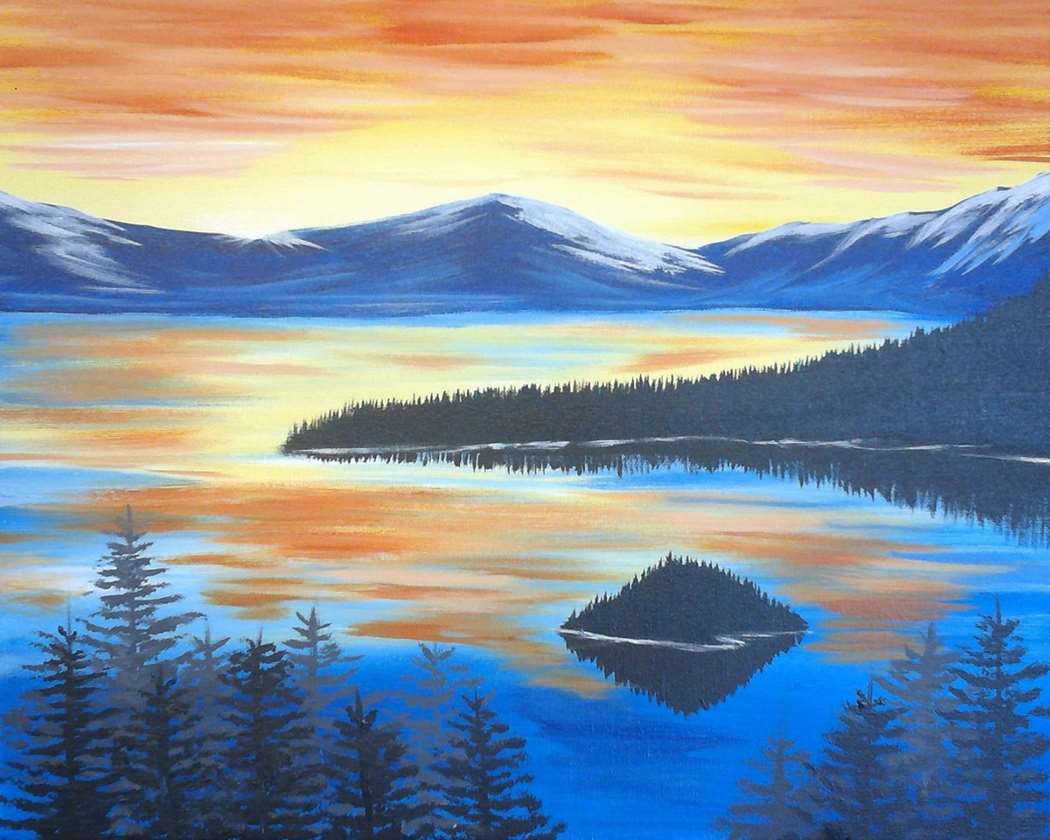 Mobile Event
Painting at Nevada Sunset Winery plus SPECIAL OFFERS!
Saturday, January 13
6:00 - 8:00PM
Join waiting list
Emerald Bay at twilight is breathtaking! Hike to this peak and enjoy the sunset while sipping a glass of wine.
Come paint with us at Reno's very first winery! This event is located at Nevada Sunset Winery, 415 E 4th St Suite B, Reno, NV 89512. Nevada Sunset Winery has created a special offer just for YOU of 20% off glasses and bottles of their wine! Reserve your canvas early, seats are limited and cannot be sold at the door.
Mobile Event:
We're on the move! This paint party is happening away from our studio. See the event page for more information.