Celebrate 'Black History Month' With Us and All Around The Area
Each February, 'National African American History Month' celebrates the contributions that African Americans have made to American history in their struggles for freedom and equality and deepens our understanding of our Nation's history.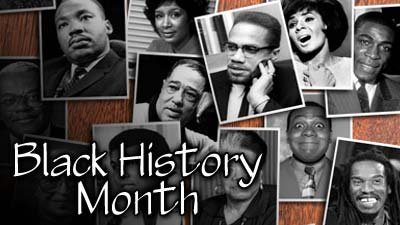 'National African American History Month' had its origins in 1915 when historian and author Dr. Carter G. Woodson founded the Association for the Study of Negro Life and History. This organization is now known as the Association for the Study of African American Life and History ("ASALH"). Through this organization, Dr. Woodson initiated the first Negro History Week in February 1926. Dr. Woodson selected the week in February that included the birthdays of Abraham Lincoln and Frederick Douglass, two key figures in the history of African Americans.
Throughout the years, more and more celebrations have been held during this time of year and we're holding an event of our own this year!
***** JOIN US *****
Come out to Pinot's Palette for a painting class to celebrate on March 5th!
We'll be creating the brand new, customizable painting, 'Golden Goddess'.
Unleash your inner goddess with this lavish painting and a glass of wine! This painting is easily customizable to match the woman that your painting celebrates. The metallic gold background really makes this painting shine.
This work of art has been wildly popular in other studios throughout the month as we celebrate Black culture and all of the amazing men and women who have done so much to be celebrated throughout history.
Bring your friends and family out to paint along with you as you celebrate African American culture and have a lot of fun, making art!
https://www..../event/420374
*** Celebrations Around Us ***
Step out into your community and see what's going on during the month!
February 15th
(Reno)
1st Annual African American Health and Environmental Climate Justice Symposium
This event is free and open to the public with lunch provided to the first 100 to reserve a seat.
http://renos...arksnaacp.org
Lake Tahoe Community College (South Loe Tahoe) is hosting a series of free events in February to mark Black History Month. All of these events are free, and all staff, faculty, students and the community are warmly welcomed to all of these FREE events, including:
- February 21st
Black History Month: Free Film & Talk
Come out for a free screening of the Marvel film, "Black Panther," and stick around for an enlightening talk about the film's impact with CSU Sacramento's Dr. John Johnson on Fri. Feb. 21 at 6pm in LTCC's Duke Theatre.
http://www.l...x.php?eID=693
- February 25th
Black History Month: MLK Life & Legacy
Celebrate and explore Black History Month at LTCC! Join us for a talk with LTCC Vice President of Student Services Dr. Jonathan King about his own, personal experience with Dr. Martin Luther King Jr. and what the civil rights leader impressed upon him at an early age.
http://www.l...x.php?eID=699
- February 27th
Afro Fest
Celebrate and explore Black History Month at Lake Tahoe Community College! Experience the tastes and sounds of Black America at Afro Fest on Thursday, Feb. 27 from 12:15pm-1:15pm in LTCC's Student Center. Listen to spoken poetry, and enjoy music and free food.
https://alle...0018968282725
** You can also check out your local Calendar Of Events, as many libraries and community centers near you might be hosting some celebrations of their own!
*** More Great Ways To Celebrate ***
(Not only throughout February but all year long):
- Indulge In A Black Film Marathon
Check out these films throughout the month (or any time of year):
https://www....ry-month.html
- Learn About The Contributions Of Martin Luther King Jr
All abut MLK Jr.:
https://www....uther-King-Jr
- Go To Public Libraries That Organize Events To Celebrate The Black History Month
- Embrace The Poetic Art By Being A Part Of Black History Month Poetry Nights
- Treat Yourself With Jazz Performances And Music Events Near You That Reflect The Cultural History
- Check out the Pandora station: 'Smooth Jazz' for some excellent music to relax to, eat dinner with, and more!