Mimosas with an Autumn Twist
Happy Fall Y'all!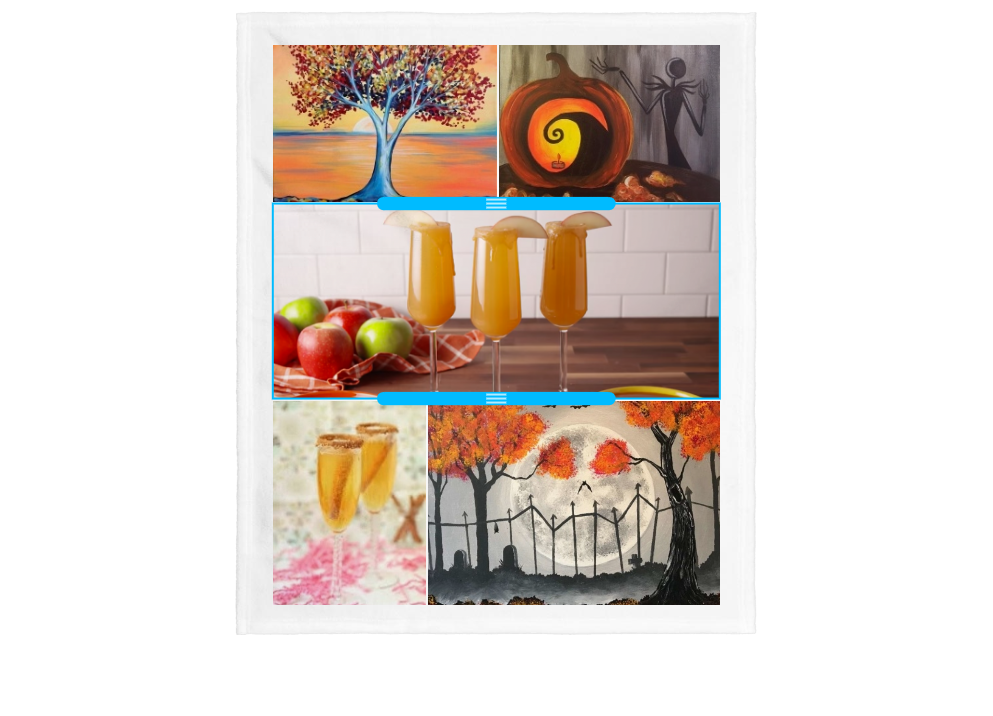 With cooler temperatures coming and Halloween decor in all the stores, we thought we would tell you about our new favorite drink for Fall at the Jersey Shore.
We bring you - the Apple Pie Mimosa! With the seasonal flavors of apples and cinnamon coupled with your favorite Champagne or Prosecco, this is sure to please the next time you come to our studio in Red Bank or for any fun Fall event like your next tailgate or Girls Night In! Here's the recipe!
Ingredients:
Champagne (or whatever your favorite sparkling wine is!) - 1 Bottle
Sparkling Apple Cider - 1.5 cups
Caramel Sauce (YUM!)
Cinnamon Sugar (this brings me back to my cinnamon toast breakfast as a kid!)
Optional - Cinnamon Sticks, Whipped Cream, Apples Slices
1. Mix a spoonful of sugar with a spoonful of cinnamon (for the rim of the glass!)
2. Dip rim of glass in caramel sauce, then in the cinnamon sugar
3. Mix the Champagne with the Cider in your favorite pitcher
4. Pour into the glass decorated with the sugared cinnamon
5. Add any of your optional ingredients - I personally can't resist freshly whipped cream!
6. ENJOY!
We encourage you to bring this to your next girls night, date night, private party or any class experience at Pinot's Palette Red Bank! And don't forget to bring your favorite snacks as well. We recommend going to The Cheese Cave in Red Bank for a beautiful cheese platter or order in from one of our great restaurants like the Red Bank Bistro, which is right next door or Mr. Pizza Slice.
As a thank you for reading our blog, we offer you 10% off your next class at our paint & sip studio. Just use code FallforApples for any public class on our calendar. Offer expires October 31st. (Discount cannot be used for private events, our class with Johnny or fundraisers).
We look forward to seeing you all soon to enjoy a paint & sip experience with your friedns, family and your new favorite drink!
Share Check out all our Fall Paintings! | See what's in store for Halloween!