We are hiring art instructors
We are working looking for great artists to entertain and educate our guests. Could this be you?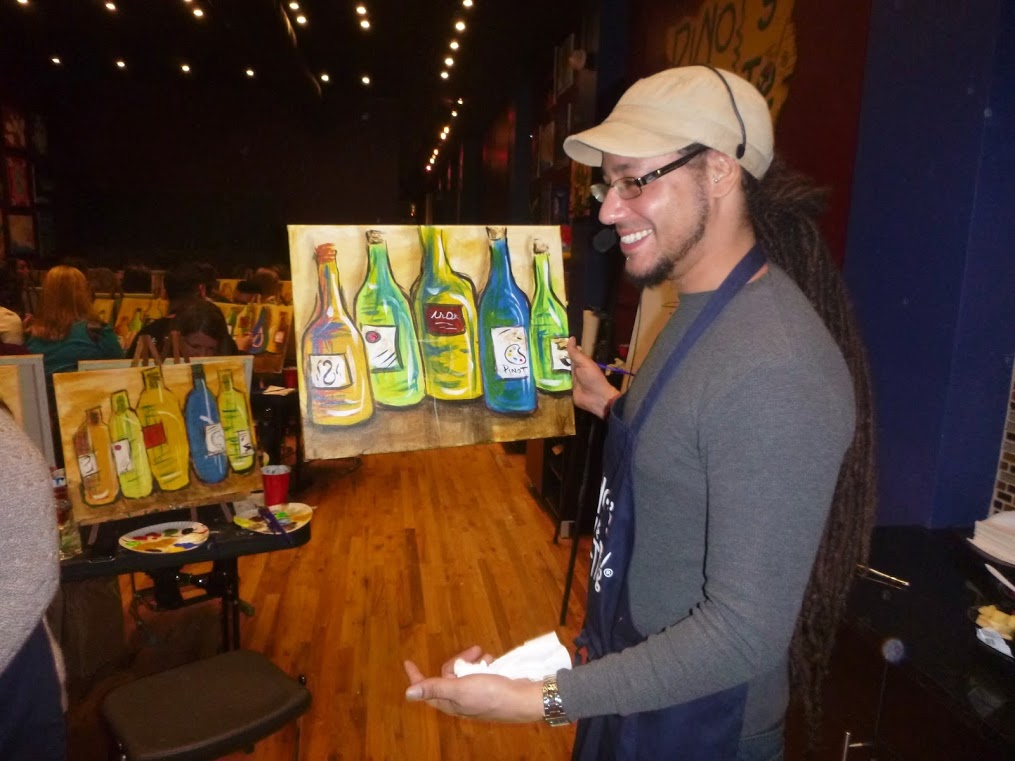 Why work for Pinot's Palette?
1. We are the premier Paint & Sip experience in Monmouth County.
2. Great training program.
3. Awesome coworkers
4.Build your own Pinot's Palette portfolio! Participate in our national gallery of paintings and earn ongoing cash or "talent rights" for the ongoing use of your paintings nationwide. The more times your painting is used, the more you earn!
5. We schedule you for 4 or 5 hour blocks of time so you're in control of the entire event - set up to tear down - and get paid for it.
What are the job requirements?
- Creating & developing paintings to be taught in classes.
- Instructing customers during class in an energetic, clear and well-paced manner while encouraging creativity and creating a relaxed, fun atmosphere.
- Assisting customers and staff member(s) to ensure smooth class flow and promote customer painting success through teamwork and positive attitude.
Required Skills/Abilities:
- Ability to design and execute quality, acrylic paintings in various painting styles
- Proficiency in Microsoft Word (PC or Mac). Basic computer skills, internet and social media knowledge
- Public Speaking or performance skills (comfortable speaking on a microphone)
- Time management and communication skills
Preferred Education/Experience:
College Degree in Art or Design related field and knowledge of working with acrylic paint.
Some experience leading a group of people (classroom or otherwise).
Some experience in customer service.
To apply, please email your resume and 3 images of your original paintings to redbank@pinotspalette.com.