Fundraiser for St. Jude Children's Hospital
Sign up and help raise money for St. Jude's Children's Research Hospital. $25 for every seat sold for our paint and sip class will be going to St. Jude's. This is a great way to raise money for St. Jude's and you walk away with a great painting!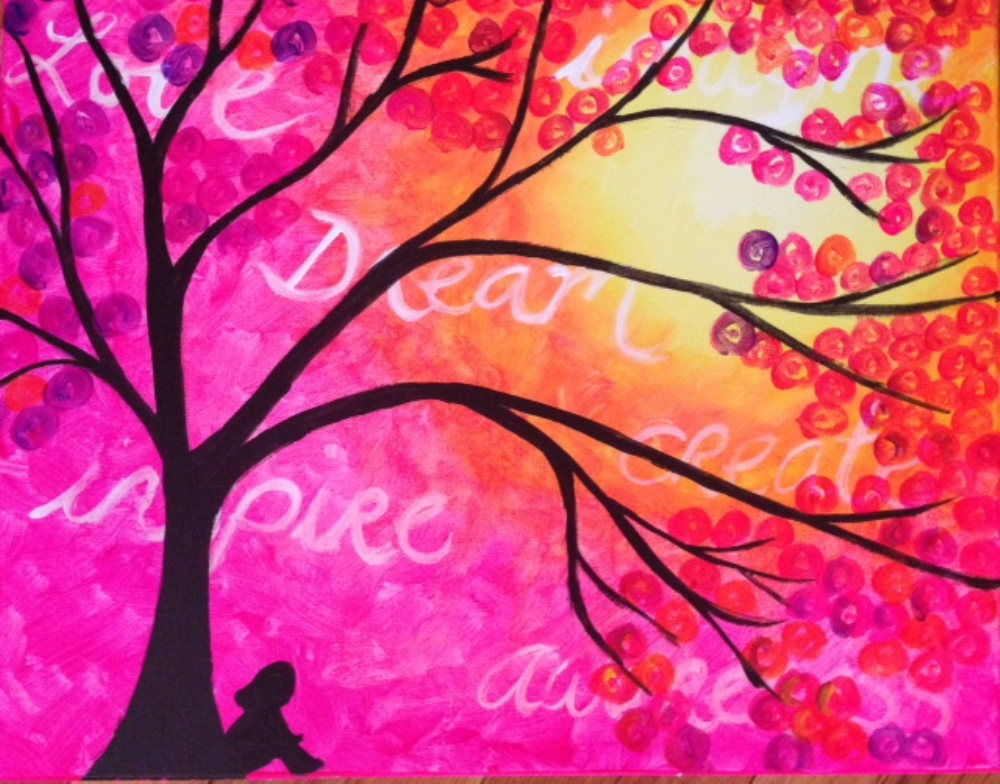 Pinot's Palette chose St. Jude because of the hospital's success in finding ways to improve the survival rate of childhood cancers. Treatments invented at St. Jude have helped push the overall childhood cancer survival rate from 20 percent to 80 percent since it opened more than 50 years ago. The hospital is working to drive the overall survival rate for childhood cancer to 90 percent, and won't stop until no child dies from cancer.
"We are very excited about the opportunity to work with St. Jude Children's Research Hospital again," said Charles Willis, Co-Founder and President of Pinot's Palette. "The hospital is leading the way the world understands, treats and defeats childhood cancer and other life-threatening diseases."
This is the second year that all Pinot's Palette studios have supported St. Jude on a national scale. Commitment to community and partners is one of the Pinot's Palette values, and Painting It Forward is how local studios give back year-round.
Last year through the Pinot's Palette campaign, over 1,500 participants raised more than $34,000 for St. Jude – surpassing the original goal of $30,000.
To book a reservation, visit
https://www..../event/107022