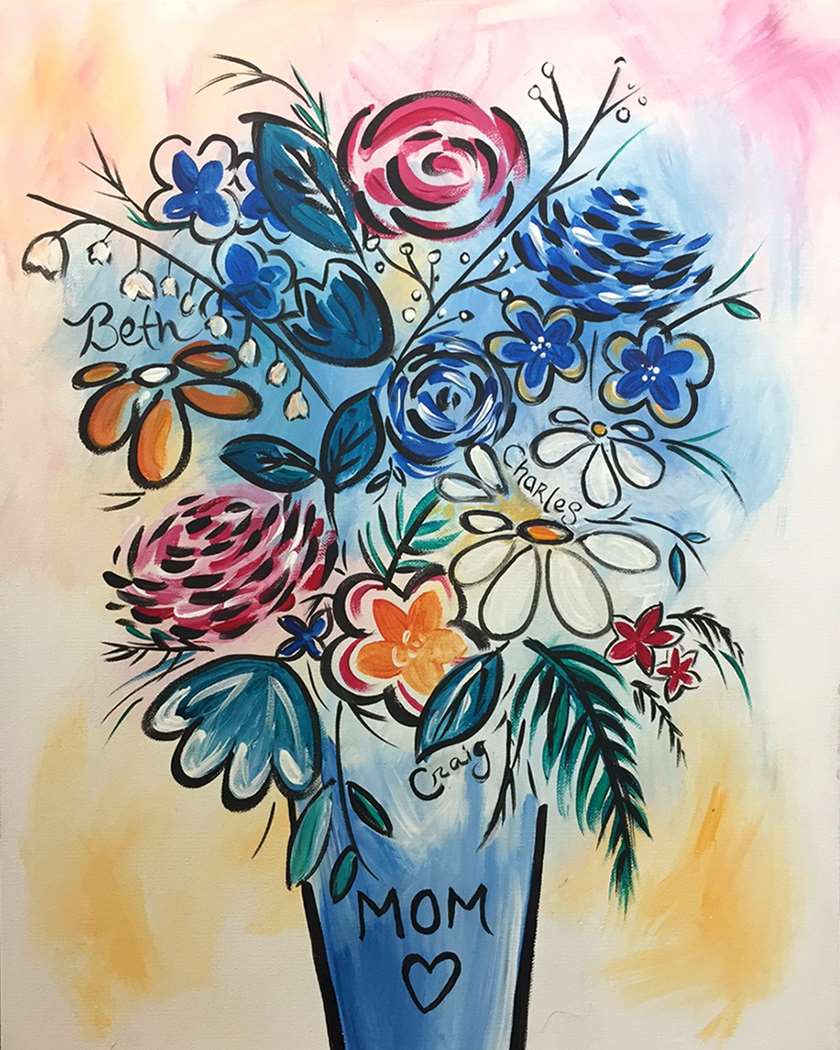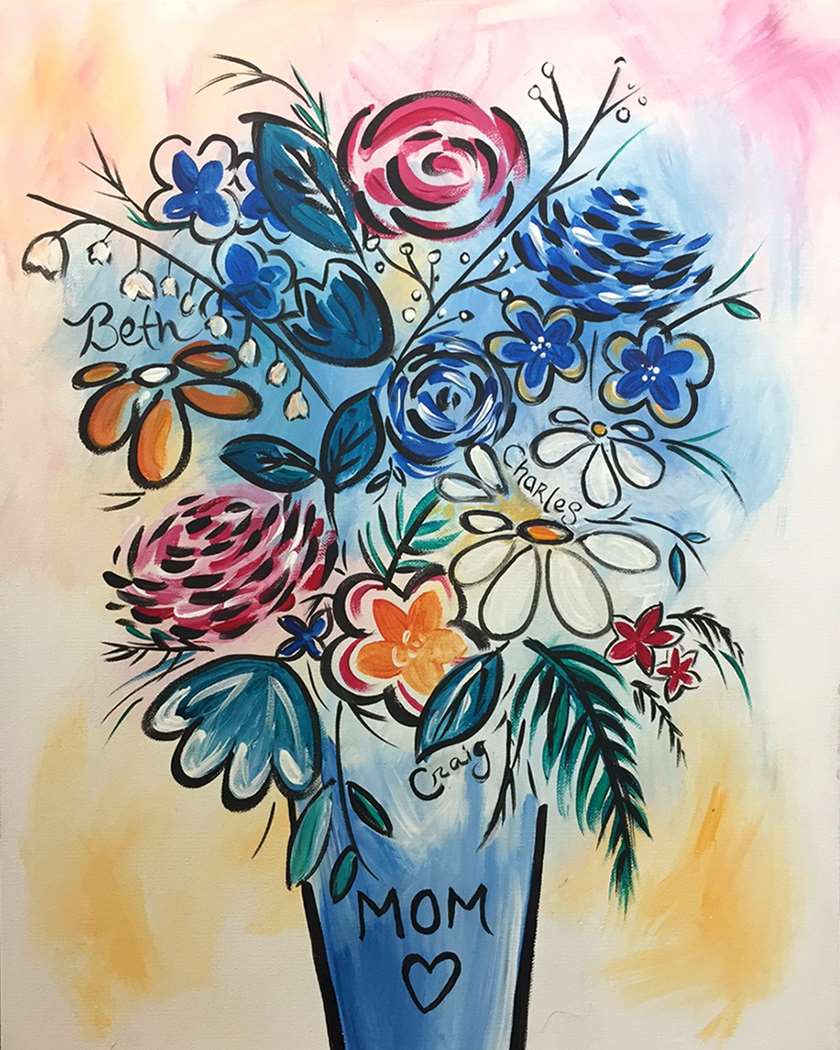 Family Bouquet
Sunday, May 14
11:00 - 2:30PM
Learn more
A perennial favorite, flower bouquets are one of the best gifts you can give your mother on Mother's day. This year though, her bouquet will last a lifetime. Personalize it with family names and paint in some of her favorite flowers. She will sure be proud of your lovely creation!
Mom is the absolute greatest, isn't she? We love our moms every day of the year. But Mother's Day is that special opportunity to really show her our immense appreciation for raising us right. On this day, people usually treat mom to lunch, dinner, movies, or even a quiet evening at home, among many other things. These are great ways to spend Mother's Day. But, if you're looking for something unique to do with mom, give us a try! Help mom discover her inner artist at Pinot's Palette!

Brunch & 1st drink included in price.