Little Brushes Summer Art Camps
We are excited to announce the line up of Summer Camps for 2021. 8 week of exciting themes and brand new painting for your budding artist. School is out and its time to schedule the camp schedule for your kids. If you are looking for a creative and fun camps for your kids, then Little Brushes camps at Pinot's Palette are perfect for you. Below are some of the highlights of summer art camps this year.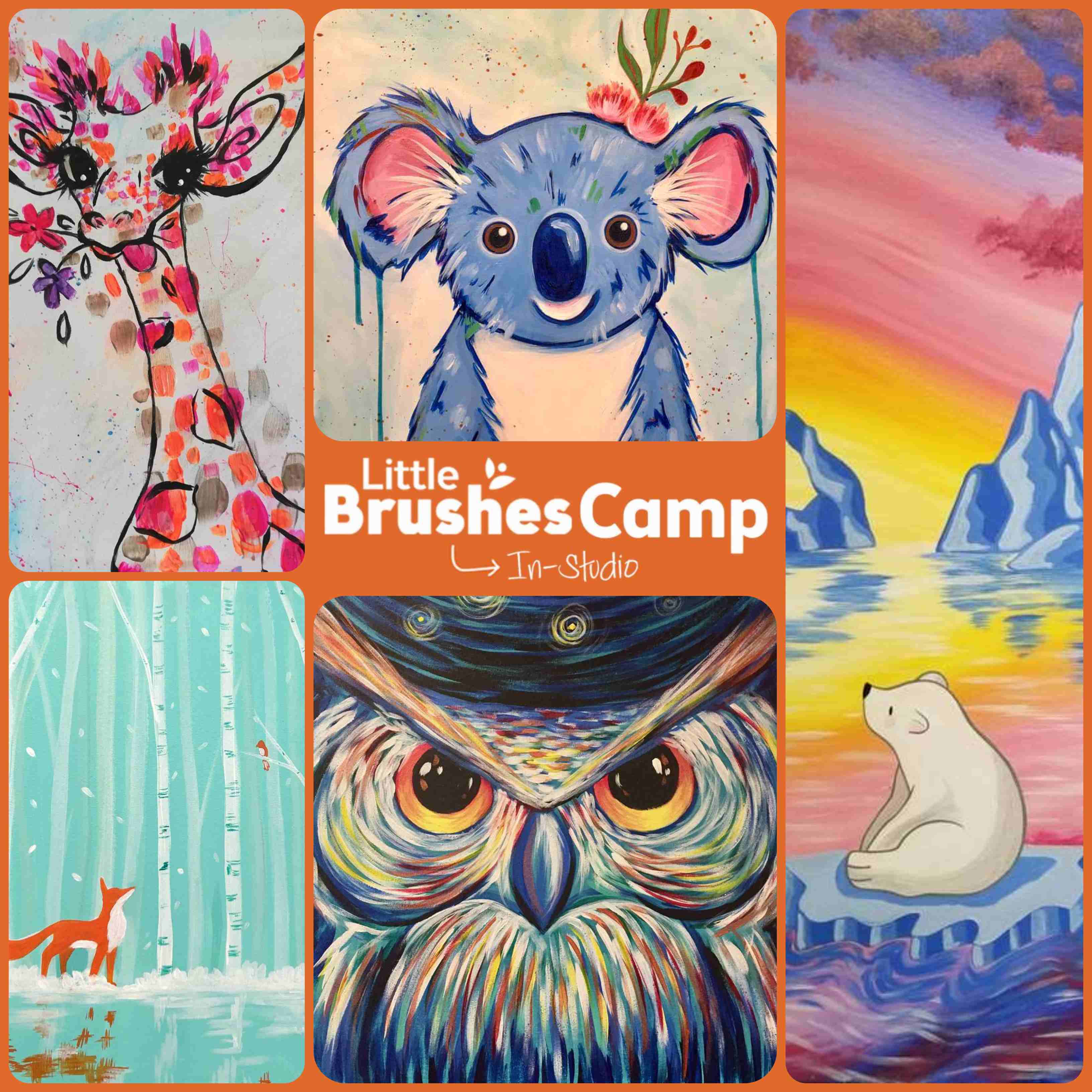 June 7 - Jun 11 Animal Kingdom
https://www..../event/536120
June 14 - June 18 Deep Blue Sea & Beyond
https://www..../event/536121
June 21 - June 25 Space Odyssey
https://www..../event/536122
June 28 - Jul 2 Iconic World Destination
https://www..../event/536123
Jul 5 - Jul 9 Rainforest Adventure
https://www..../event/536124
Jul 12 - Jul 16 Life at the Beach
https://www..../event/536125
Jul 19 - Jul23 Star Wars Camp
https://www..../event/536126
Jul 26 - Jul 30 Fantastic & Mythical Creatures
https://www..../event/536127
Kids don't need any artistic skills to have fun and paint at Pinot's Palette. Experienced instructors guide them step by step through the painting, based on the ages and skill levels of the group. The painting process is closely guided and well-structured, while giving kids the wiggle room they need to be kids.
We love letting them express their creativity! Kids can change colors, patterns or other details to make the painting their own. And of course, everyone goes home with the coolest party favor ever: their very own masterpiece to remind them of all the fun they had.
Little Brushes Summer Camps are perfect for ages 6 to 12yrs old.