Girlfriends Day!
Today is National Girlfriends Day! Granted, it's not a federal holiday so we all still have to make the trek into work. However, it is still very significant and special to us at Pinot's Palette. Our primary customer is female, as well as our staff and owners. In our world, girls really DO run the world! We can't help but think that we wouldn't be where we are today if it weren't for our girlfriends supporting us along the way.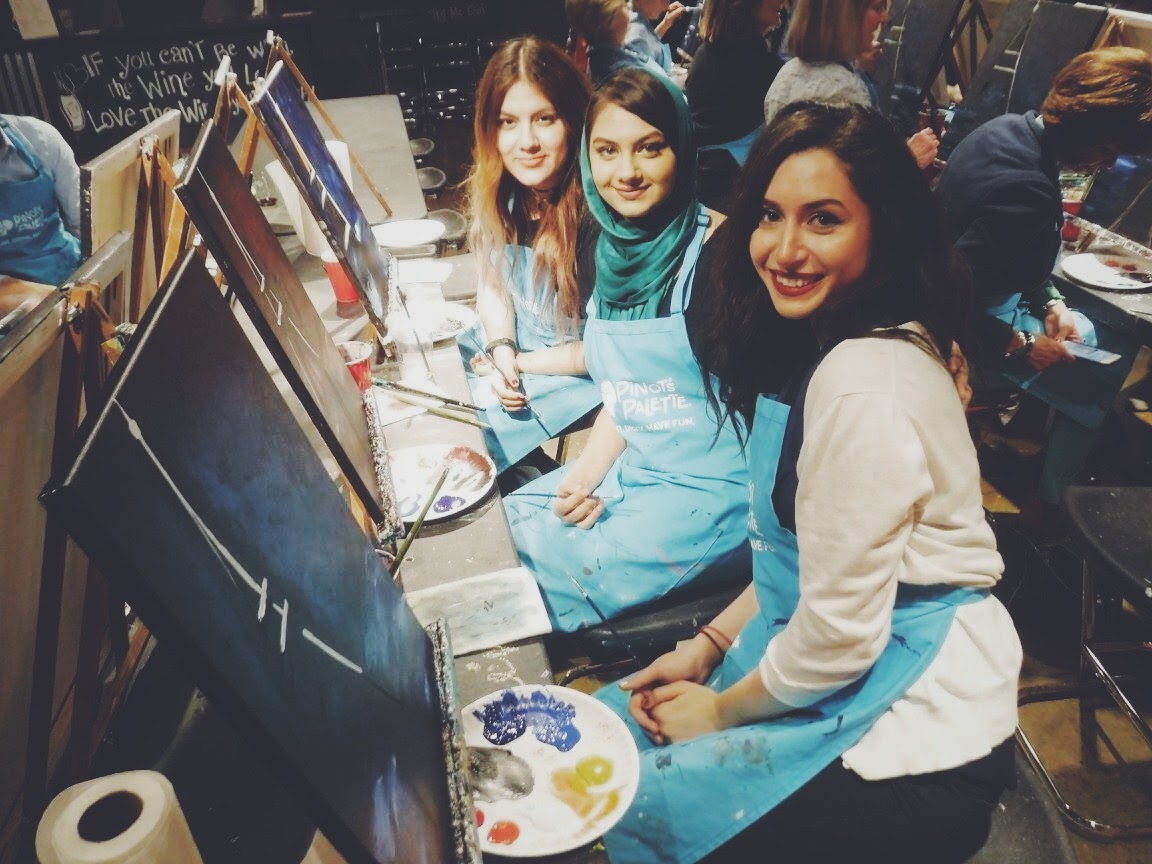 Every night we have a painting party, there is always a group having a "girls night out," whether it's just two girlfriends having a fun night away from spouses and kids or a large group looking to get a bit rowdy. Our gal pals are the ones that keep us sane, know how to cheer us up and are always down for a good time. We are honored that our paint and sip studio is chosen for so many of these special nights. It might just be a regular Tuesday for everyone else, but to us, we see women letting loose, smiling, laughing, dancing and nurturing their relationships with their friends. And in the end, that's what matters to us. Not who's the best "Picasso" in the class, but seeing that we created memories for years to come.
Happy National Girlfriends Day...go call your besties and plan a fun night out! Don't forget the wine!