C'est la Vie
"That's life." I think we've all heard that phrase before, whether the context is good or bad. Typically associated with a negative connotation, it typically holds true to the situation. We all deal with minor disappointments from time to time, and we brush it off because we have no control over it. We go through life handling these "c'est la vie" moments as they come along, but rarely do we give ourselves an out or see the positive side. Pinot's Palette does. "That's life," at Pinot's Palette is a party every day where you enjoy great wine and even better company, all the while you expand your creative side into the arts. There's no need to go through life 'dealing' with little disappointments, because that's not life. Life is a party, and it should be spent having fun,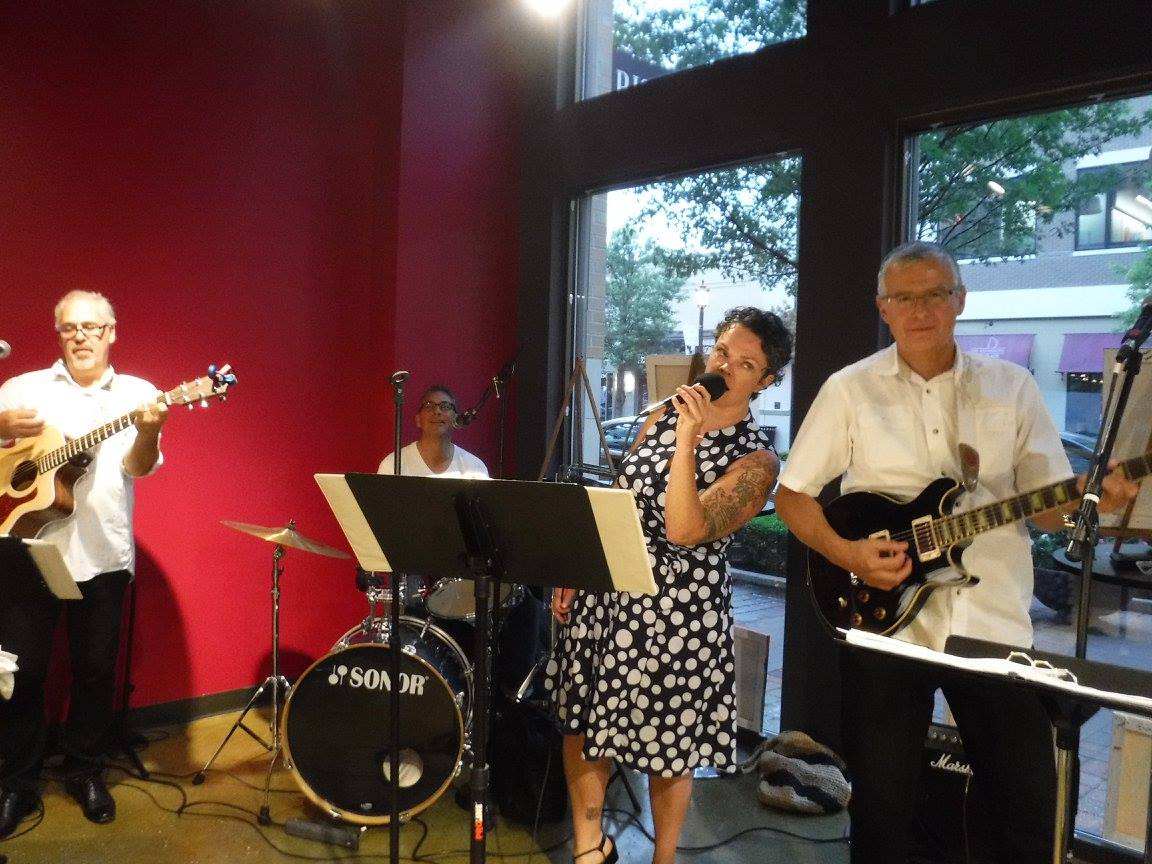 dancing drinking and eating! That is why we have partnered with French Market and Made in France Band to create the C'est La Vie series. Each month, we feature a new painting to accompany the night's theme, as well as music by Made in France Band and wonderful hors d'oeuvres and wine to complement the theme. These events truly take you away for the evening where you won't have a care in the world! As you walk in, French music plays in the background while you're greeted by an artist and guided over to the wine tasting. The wine tasting always pairs nicely with the French Market hors d'oeuvres, and you'll discover a whole new world of tastes that your palate has never experienced before. You'll then realize, there isn't background music anymore, it is a VIP concert to the hippest French band around and you can't help but dance to the beat. The night isn't over until...well, not when the fat lady sings, but when you walk away with a masterpiece created by you. Not only is this an unforgettable evening, but it's an evening getaway and your new mantra, "c'est la vie."
-Life.
Enter your contact info and request details below, and we will contact you with details about your private party!