Bachelorette Party Planning
Is your best friend or sister tying the know soon, and left you in charge of planning the coveted bachelorette party? It's not an event to take lightly, it's the "final fling before the ring!" Now, every bride is different in what they envision for their last hoorah, so don't completely leave them out of the planning process. So, where do you begin?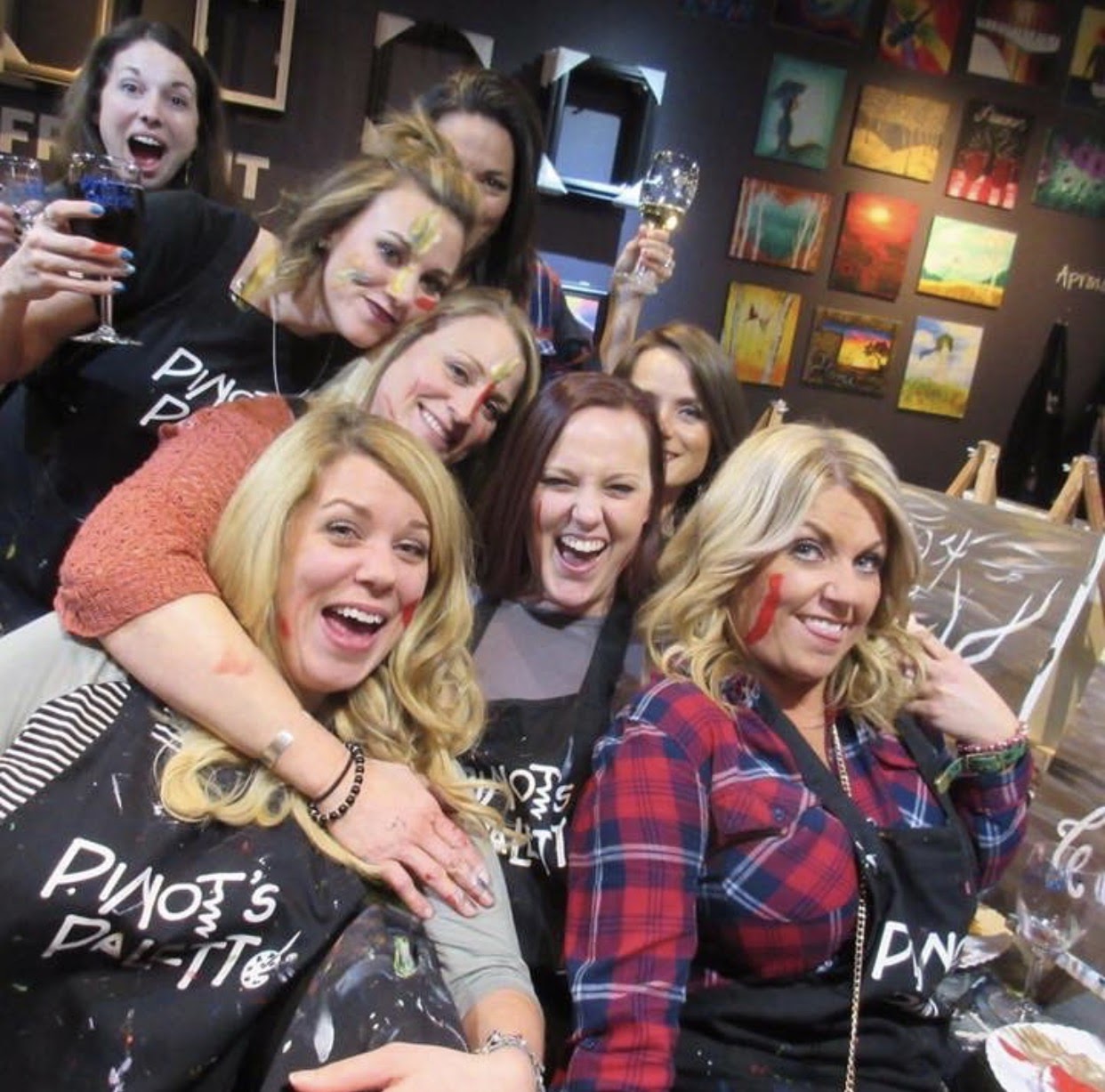 1. Does the bride want an out of town bachelorette bash?
Secure a location and lodging first. If you have a large group, 10 or more, a hotel might be the way to go. Under 10, a rental house, condo or AirBNB are always economical choices.
2. Plan the weekend of fun.
Things to consider: When does everyone get in town? Should you have a chill night of dinner out and then drinking wine into the wee hours of the morning, or is your bride a hit-the-ground-running kinda gal? Is Mom (and future Mother-in-law) included in the party?
3. Don't forget the lingerie shower! [Be sure to include the bride's sizes in the invitation] During the lingerie shower of the party weekend, it's a good time to include party games and start off with a few cocktails.
4. Party favors.
This is something you could do with the Bride! If friends are traveling from out of town to celebrate the bride, it's nice to give them a fun gift in return. It can be a fun cup that's perfect for poolside drinks, a robe that everyone can wear on the wedding day to get ready, or anything that would be fun on the mini-vacation celebrating the beautiful bride-to-be.
So, here is our quick itinerary to planning the perfect bachelorette party weekend.
Friday
- Everyone arrives by 4pm at the hotel/house/condo
- Cocktails or champagne upon arrival
- Dinner at a local tapas restaurant – the sharing of plates helps loosen everyone up and get to know one another. Plus, there's always a good wine menu at these places!
- Continue the celebration at the bar in the restaurant or find a bar close by
- End the night fairly early for the big Saturday celebration
Saturday
- Rise and shine - Lingerie brunch! Find a local brunch place with a private room to hold the lingerie shower and get the day started off.
- Cocktails by the pool or beach for the afternoon, and have lunch ordered in.
- Limo picks everyone up for dinner (leave enough time for obligatory photos in front of said limo)
- Dinner at "hip" restaurant with a great cocktail menu and great outdoor seating (weather permitting), because you know your crew might get a little rowdy.
- Limo picks everyone up and heads to the bars – and obviously, one of the bars needs to be a karaoke bar!
- Limo picks up the group and gets them home safely.
Sunday
- Have coffee and aspirin ready for the bride (and everyone else)
- If everyone is willing and able, go out for one last brunch before everyone heads their respective ways. If it's a struggle, have a plan B of a place where you can order in great "recovery" food.
Monday
- Call in sick
Happy bachelorette party planning!
We hope to see you soon for a class at our studio if you're looking for something fun to do in or around the Prairie Village or Overland Park area! We make the perfect event for everything from a fun and unique date night, an incredible girls' night out experience, and we offer private party events too! You can join in on any public class by checking out our calendar under the "events" tab, but you can also book a private painting party with the guest list of your choice! Come in to celebrate a birthday, bridal shower, reunion, retirement, and more with friends and family or colleagues. Make memories that will last a lifetime with a souvenir to treasure forever with one our classes. 

*Learn more about our private parties, here: 

https://www....ivate-parties

We also host many corporate events, too! Why not book your next work party, team building or client appreciation event with us? We offer several styles of paintings that incorporate team building strategies, encouraging the whole office to work together, creating a stunning world of art!  

*Read more about corporate events, here: 

https://www....porate-events
Enter your contact info and request details below, and we will contact you with details about your private party!