Special Pinot's Drinks
Have you tried Pinot's Paint Water? Or Cantera Cafe?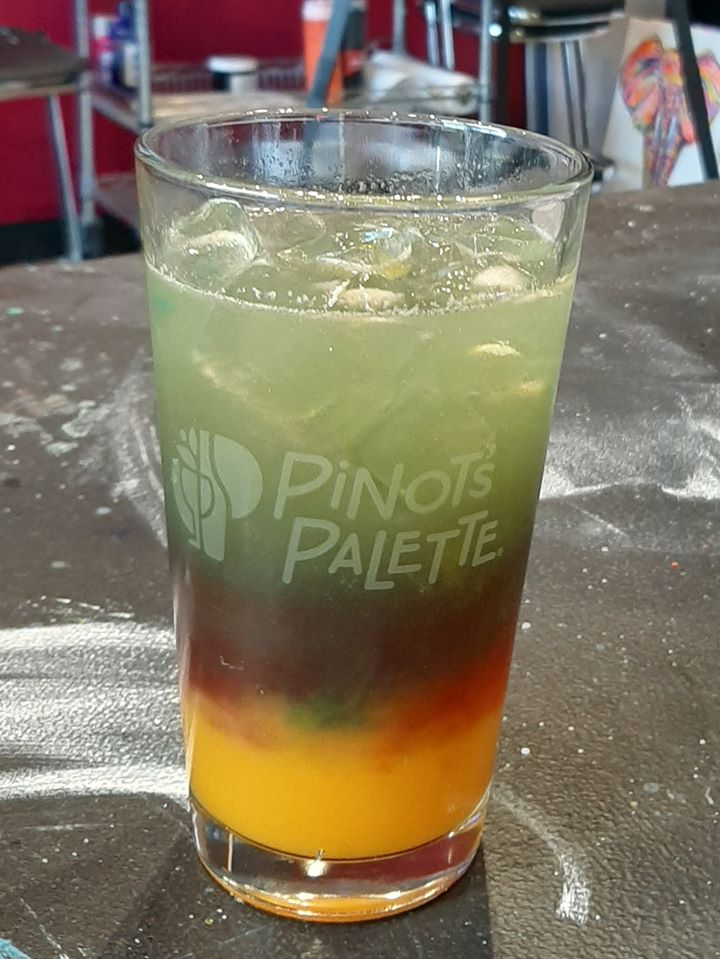 We would like you to know that here at Pinot's Palette in Powell we have a full bar with some of our original and favourite drinks!
Our bar is beautiful clad in barn wood as a nod to Delaware Counties rich heritage of horses and racing.
Our favorite is Cantera cafe: iced brew medium starbucks with cantera and Irish cream over rocks.
Cantera is an incredible Mexican Agave tequila that has a very different taste then your regular tequila. It is incredible even on its own and not so easy to obtain. it is definately special.
Paint water is a beautiful concotion with four different alcohols in it. When you see it, you will see several different colors mix it up and you will think for sure that it is a dirty paint water! Just do not put your paint brush in it during class!
Berry Vodka Fizz is a very berry special drink developed just for us. The beauty of it is the Hiriam Walker Black Raspberry liqour.
Soon, for the end of summer we will have our Tito's Vodka red, white & blue which you just have to taste. It is our patriotic drink during this unique time.
Our Fall offering is my favorite! Apple Pie Whisky Cocktail. Perfect for the Fall when you are curled up with your handmade chunky knit blanket (from Pinots) in front of a fire.
Come on in and sample a few of our favorites!!