Our Idea of Good Dirty Paint Water
Our Idea of Good Dirty Paint Water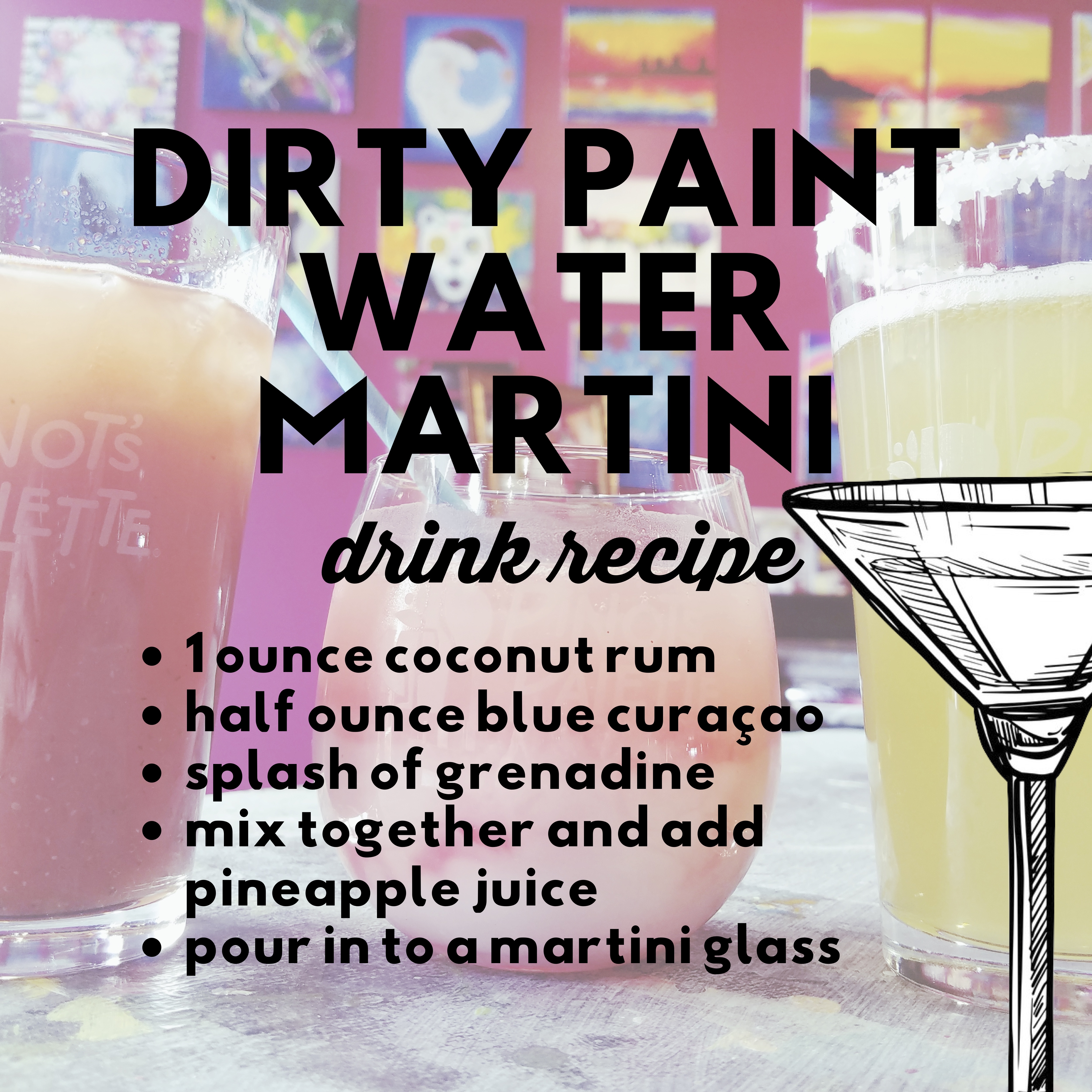 We have a friendly reminder for in-studio guests: "Don't dip where you sip"! Our artist instructors provide painters with tips at the start of each event and this is one of our faves. It's so easy to do. Right? You are painting, chatting, having fun and you go to rinse your brush ... oops ... wrong cup! It got us thinking, though. "What if we create a drink called Dirty Paint Water"? Now, studios all over the country are serving up Dirty Paint Water ... for your paint and sip entertainment.
Whether you plan to pick up a paint kit this weekend, join us for a virtual event soon or just wanna try something new give it a try! All you need is a martini glass and a few other ingredients.
Stay tuned! We have more creative and crafty drink recipes!