Power To Affect Change
We have the power to affect change and Pinot's Palette Powell is working with studios in Cleveland and Cincinnati to raise money forThe Arthritis Foundation.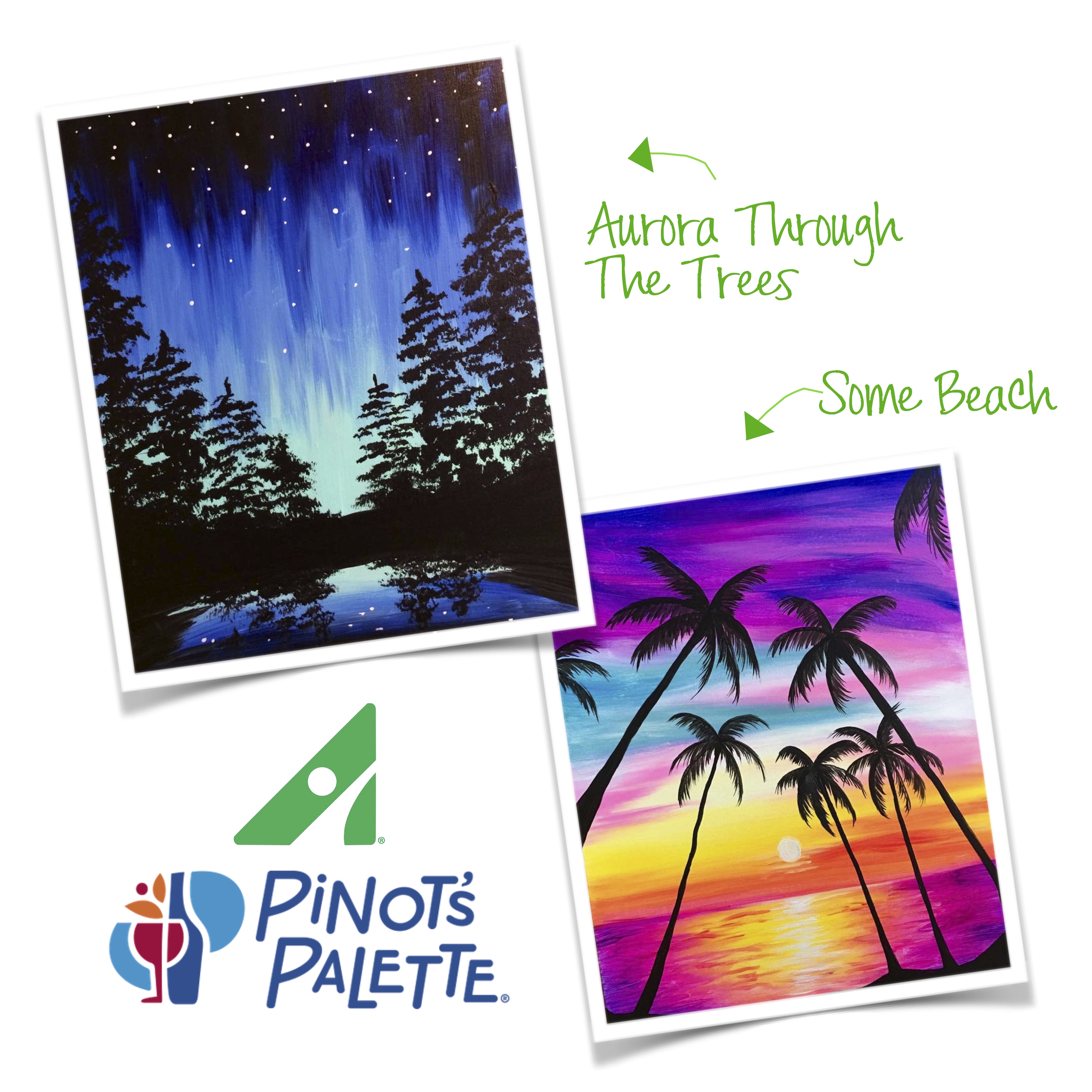 Pinot's Palette Powell is working with studios in Cleveland and Cincinnati to help raise funds for The Arthritis Foundation.
Jack is a soon-to-be four-year old boy who was diagnosed with Juvenile Idiopathic Arthritis when he was just a little over one year old. His family began an aggressive treatment plan which included physical therapy, weekly injections, blood work and eye exams. With the help of his rheumatologist and The Foundation, Jack is less than two months away from full remission! This is great news!
Pinot's Palette wants to help Jack and his family celebrate as well as help The Foundation raise money to provide resources for more people like Jack. When you purchase a Virtual Painting Kit, a portion of the sales will be donated to The Arthritis Foundation. Just go to www.PinotsPalette.com/Powell/Events. On May 16th you will note two paintings are available: Aurora Through The Trees and Some Beach. Select one or both of the painting kits and you will be provided with a link to the virtual event where an instructor walks you through the painting with step-by-step instructions. A kit with the supplies (canvas, brushes, paintings, etc.) will be available for curbside pick-up at the studio prior to the event. Each kit is $42. Now is a super time to do what we can to affect change and this is one way we can do it ... and have a good time in the process.
At the events page, you will also note that the Powell location is donating a portion of their "Mommy & Me" kits to the foundation. These kits come with two canvases and sets of brushes and paints. Mom (dad or an older sibling) can paint with young children. Step-by-step painting instructions are provided with the other supplies.
For more information about what The Arthritis Foundation is doing to support families like Jack's, go to www.walktocurearthritis.org.