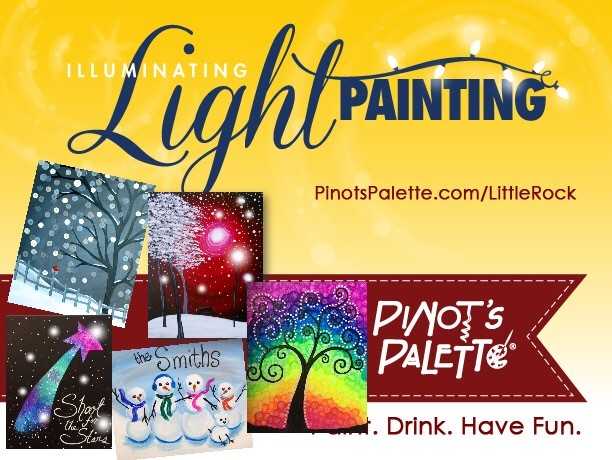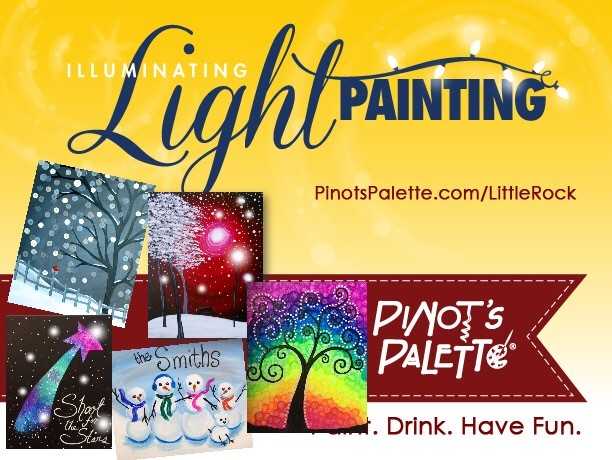 LIGHT-UP Art: Pick One
Saturday, January 13
3:00 - 5:00PM
Learn more
This Session Is Not Discount or Freebie (Comp Gift Card) Eligible. Groupon eligible for surface and size as stated in groupon deal.

Self-guided painting Fun with Real Lights on 9x12 canvas ($27); upgrade to 16x20 canvas for $10. Kid Friendly, ages 7 to adult. No observers or shared canvases; all present must have paid reservations to paint.

At the time of your reservation, please list in the reservation comment section, or verbally state by phone, which of the following paintings you wish to do:
Painting fun on 9x12 canvas. THIS SESSION WILL TAKE PLACE AS SCHEDULED. PLEASE SEE OUR FAQ ABOVE FOR INCLEMENT WEATHER POLICY.