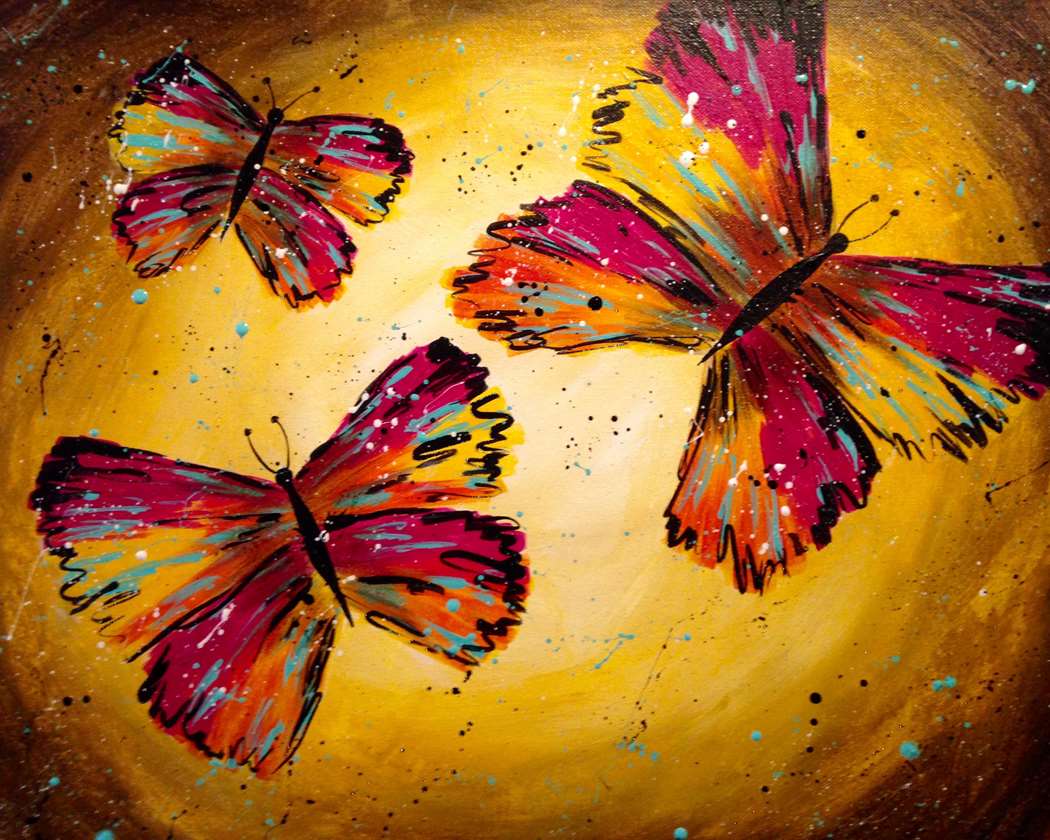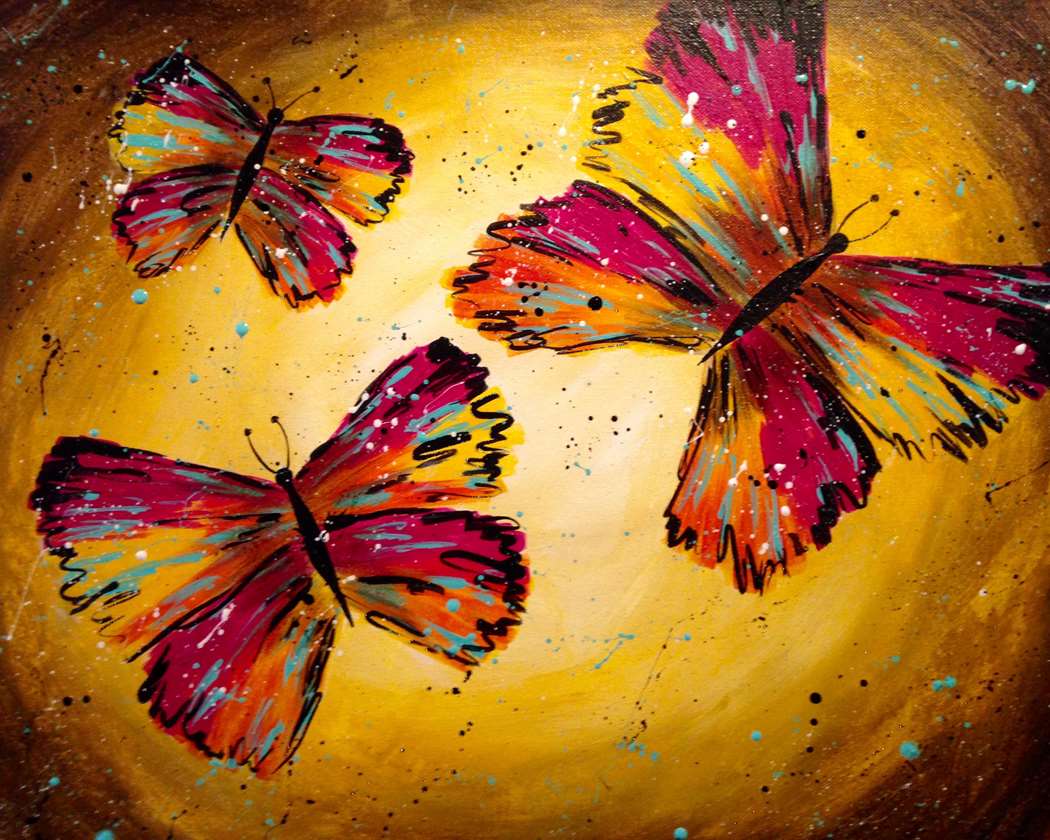 Dance of the Butterflies
Friday, August 4
2:00 - 4:00PM
Learn more
"May the wings of the butterfly kiss the sun
And find your shoulder to light on,
To bring you luck, happiness and riches
Today, tomorrow and beyond.
~Irish Blessing"
Painting Fun for Ages 6 to Adult on 12x16 canvas. GROUPONERS MUST CALL FOR RESERVATIONS. NOT OTHERWISE DISCOUNT OR FREEBIE ELIGIBLE.