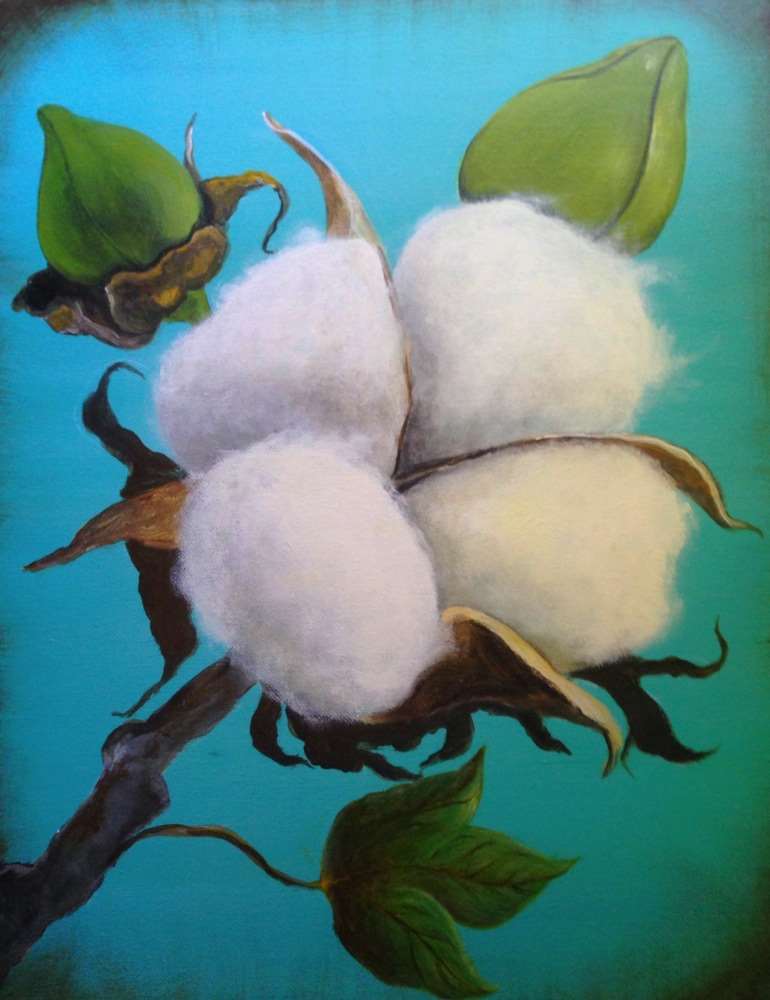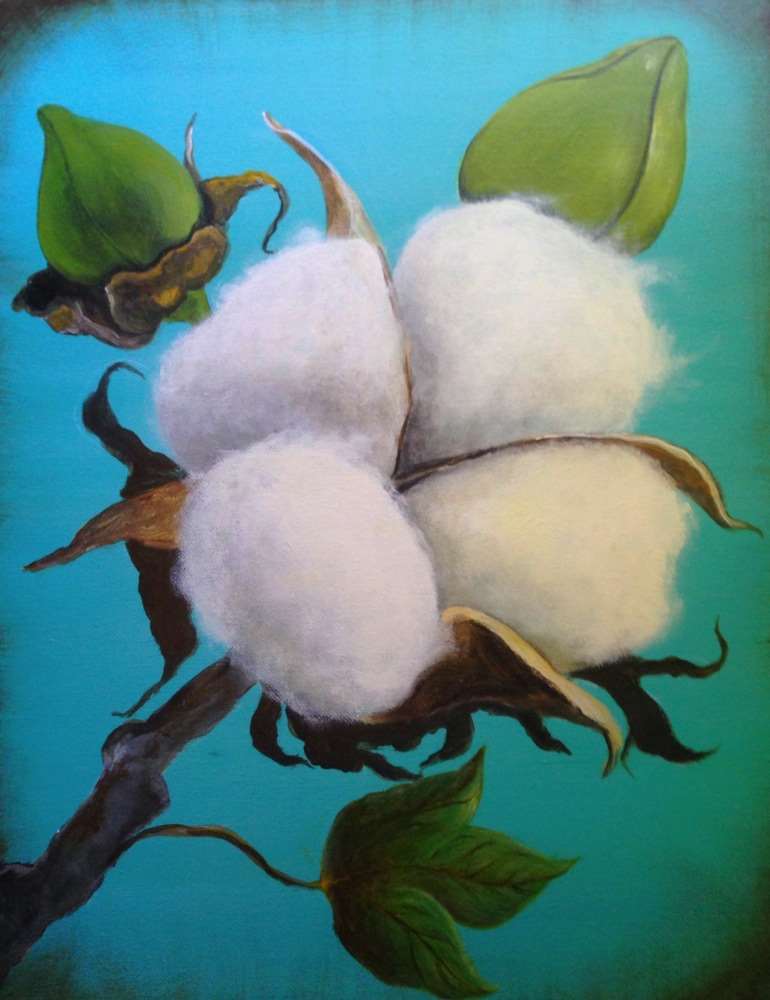 In the Land of Cotton!
Friday, June 30
7:00 - 9:00PM
Learn more
The cotton boll evokes fond, and sometimes bittersweet, memories in many southerners for whom generations of their family often depended on the crop production for their livelihood. "Cotton production is an important economic factor in the United States as the country leads worldwide in cotton exportation... Almost all of the cotton fiber growth and production occurs in southern and western states." - Wikipedia
SELF-GUIDED W/ WRITTEN INSTRUCTIONS AND ARTIST ASSISTANCE.