Pinot's Palette Little Rock Knows How to Paint. Drink. Jazz It Up!
Saturday, February 15, 2014
If you joined us on Valentine's Saturday, you got a special treat with a live performance by Jazz Duo "Ed & Legoria". Painters enjoyed live music throughout the session while enjoying a fabulous Date Night and painting a dual canvas version of Van Gogh's"Starry Night".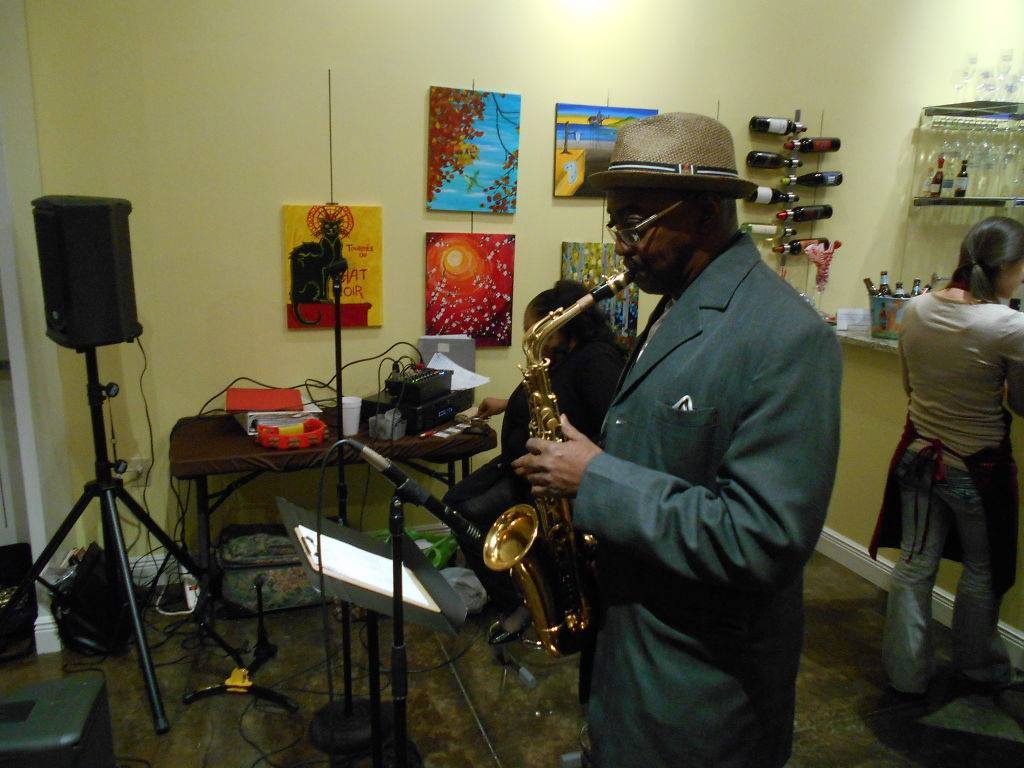 In case you were unfortunate enough to miss this, here's a peak. One of our customers accepted the tambourine challenge and joined our Jazz Saxophonist on stage to Jazz It Up with us...once again proving that we're not just your ordinary night out! We're The Rock's favorite!