Introducing Our To Go Paint Kits: We're Creatively At Your Service!
We know that many in our community are at home and interested in finding ways to keep busy. At the request of many of our regular customers, we have created some fun To Go Painting Kits for purchase online and curbside pickup outside our studio!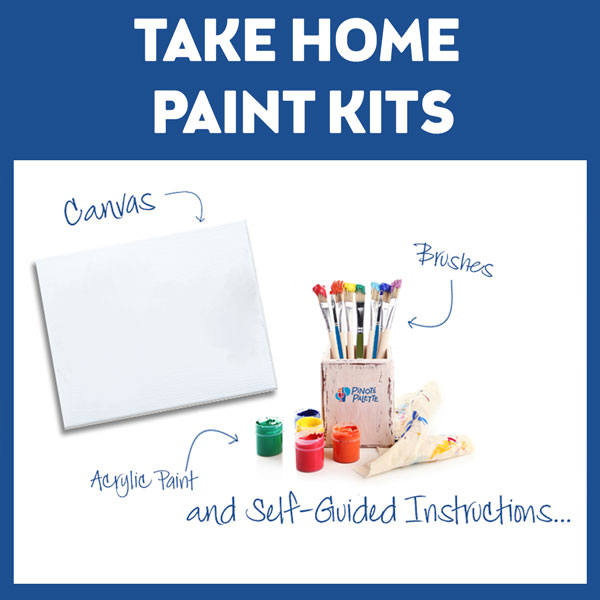 Paint a canvas masterpiece from the comfort and safety of your home! Our To Go Paint Kits are fun and easy to use.
🎨 Your Kit Will Contain:
✔ Paint Brushes
✔ Custom Paint Colors
✔ 9x12 Canvas
✔ A set of Self-Guided painting instructions
✔ Paint Mixing Palette
✔ Pinot's Palette Souvenir
✔ 10 minute Artist Consult by phone (if needed)
🎨 To choose which 2 hour painting you want in your To Go Kit, visit our Main Painting Library at
https://tiny...m/lrpaintings
OR click "Private Events|Painting Library" in our navigation menu above. Call, text or email us to send us the specific name of your selection IMMEDIATELY after booking your reservation; we will contact you if your preferred painting is not an option.
🎨 Your Paint Kit will be available for pick up at our studio within 1-3 business days; we will contact you by email and/or text when it is ready. Our studio will be open at pre-arranged times for our guests to pick up these Kits.
Cheers!
Share View Our Painting Library | Purchase Your To Go Paint Kit