Wizards Painting Party & Wand-Making Workshop
Immerse yourself in the wizarding world for a day with a real wood wand making class designed for ADULTS on Nov 10th and a very special themed painting party on Nov 9th!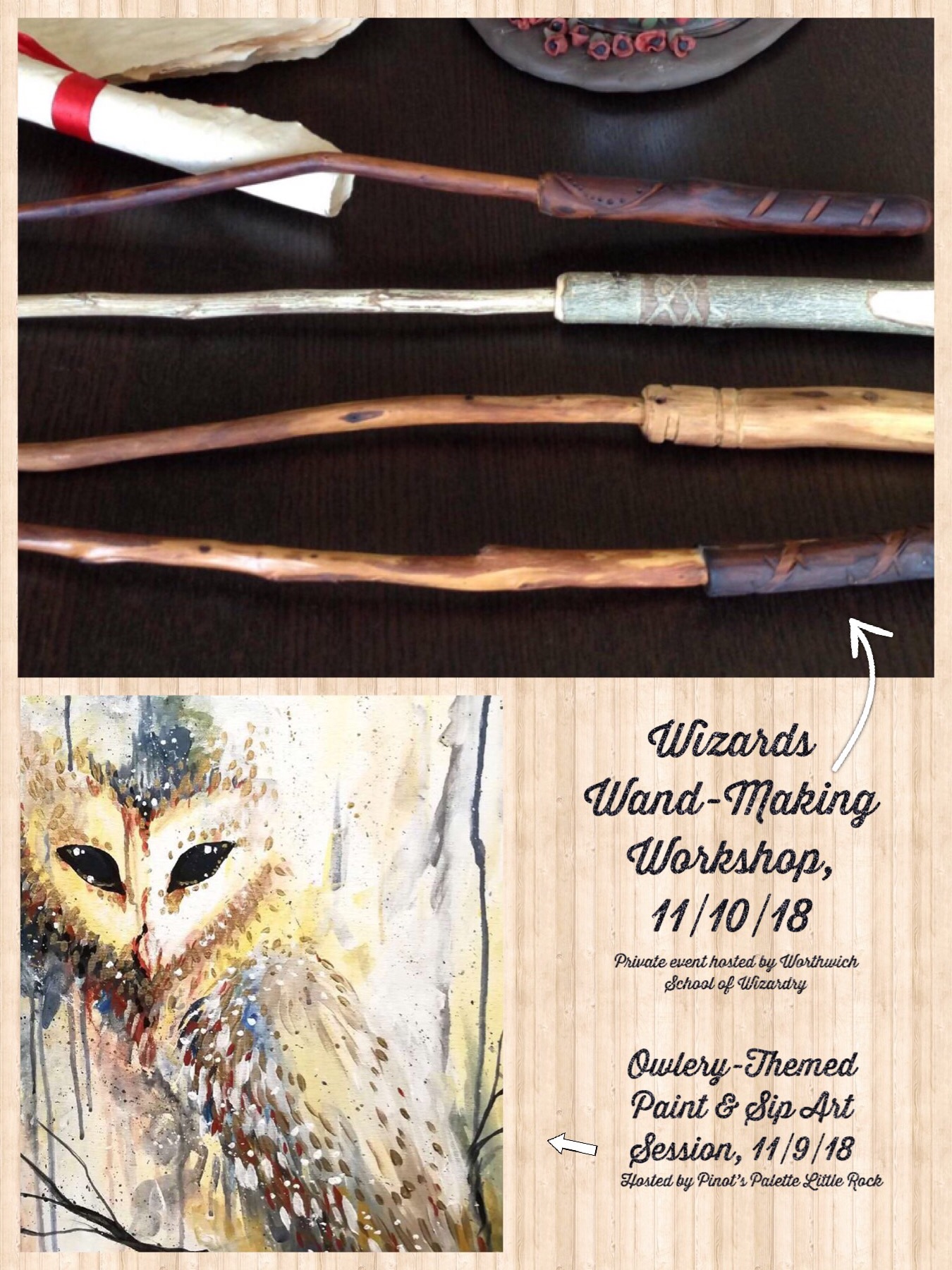 --- About Painting Party ---
We've chosen a beautiful Owlery-themed painting as the featured masterpiece for the Wizard's Painting Party on Nov. 9th as a warm-up for the Wand-Making workshop on Nov. 10th. Our guests have loved creating it!
--- About Wand Making Workshop ---
Join Worthwich Wizardry for a private event at our studio to learn about the history of wandlore, the magical properties of wand woods and cores, and the importance of combining 4 elements - wood, core, length, and design to create your ideal wand.
After a brief overview you'll get to choose up to 2 different kinds of wood to make your wand (from 10+ varieties we provide). Next you'll sand and file your wand to create a completely unique design (no hot glue and chopsticks here).
Finally, you'll select a core for your wand. Your core is placed inside your wand's handle in a specially drilled hole. At the end of the workshop we bring all the witches & wizards together for a very special wand dedication ceremony.