Paint Your Whatever: Pet, Car, Selfie, House, and More
Who and/or what do you love a great big whole lot in your life? Your sweetheart? A child? Your car? Your pet? Your House? Yourself? Let us help you create a special kind of "family portrait" for that special member of your family, whatever it might be! LOL!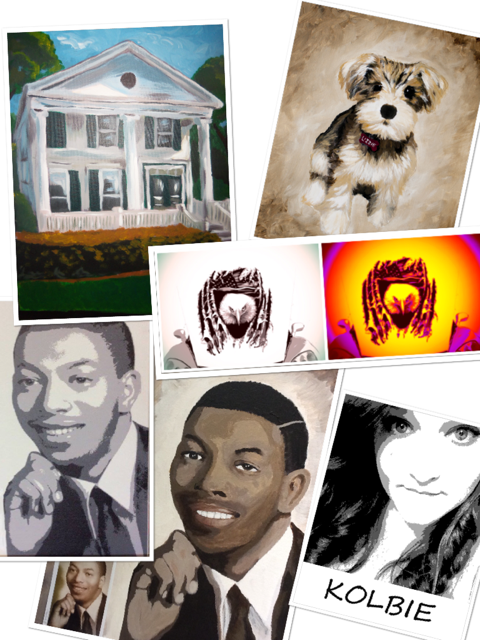 A GREAT "Whatever" portrait starts with a GREAT photo! Here are some tips for success:
🎨 One (1) "Whatever" (i.e., car, house, selfie, person per person, etc.) per photo
🎨 Highest resolution possible
🎨 Your "Whatever" is clear and in the foreground with no furniture, objects, grass, etc. blocking any body parts
🎨 Your "Whatever" is centered in the photo either FULL BODY or HEAD SHOT, with no cropped off edges.
🎨 New Photos: Our best advice is to take a photo of your "Whatever" with the best camera you have outside during the day, under a shaded area (like your front porch, back patio, or inside near a window). Remember, the better your photo is, the easier the painting process will be.
🎨 Old Photos: We will do our best to work with old photos; generally the same rules above apply.
Other Important Info:
We reserve the right to edit the photo and position the image on the canvas based on our best judgement. If you have a preference as to how the image is positioned, please let us know at the time of your reservation and photo submission.