Making It Personal - It's Yours
Make It Personal! Make It Yours! Make it "Glimmer"! Pinot's Palette is the premiere "Paint & Sip" art instruction studio in the city! Part of our mission is to bring "art to the masses", to those of us who have long believed and perhaps been told that we're not artistic or can't draw or paint.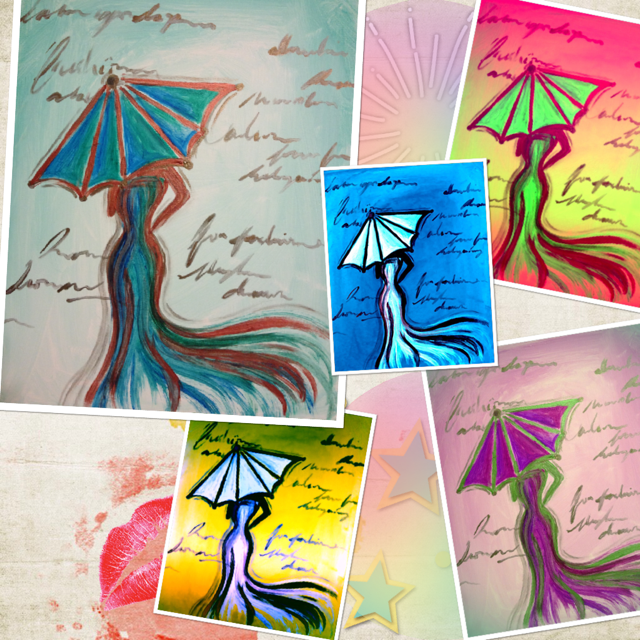 Well, we believe you can do all of those things with guidance from our skilled and talented local artists. And don't get us wrong...we don't intend for you simply to copy the display model in our studio as if you were a xerox machine. In fact, many of our customers love our paintings so much, they want theirs to look just like ours, but we want your masterpiece to look uniquely like your own!
Our display painting model is just a starting point. It's simply not realistic and even more importantly, it's no fun to paint an artwork exactly the same way twice! Our art instruction is designed to bring out, release....expose..and inspire the creativity that we believe each and everyone of our customers has within themselves.
We always smile but never believe it when a customer says they "can't even draw stick figures." And so the paintings created by our talented artists are designed and meant to be only just an example of the many possibilities of the creativity that we hope will emerge during our art instruction sessions.
Below is an example of how you, yes, You...can transform our display model painting of "Glimmer"--our featured painting for this week's "Wine Up-Whine Down Girl's Night Out"--and make it uniquely personal and reflective of who you are...simply through subtle changes in color and shadowing techniques, both of which we will teach you during your paint and sip art session with us. The original is in the larger image in the collage.
We love it when our customers explore their creativity and relax enough to really BE BOLD. We oftentimes believe that our customer's paintings actually look as great as, if not better than, our display model..and we're not ashamed to say that...in fact we're proud of it, because we helped our customers to MAKE IT PERSONAL!
Oftentimes, our customers will ask us if they can change something like the colors or shapes or sizes, and we always say, "Yes! It's Yours!"....
So don't be shy! Come visit our studio to paint and sip with us! And when you do, don't be afraid to..MAKE IT GLIMMER!
Cheers!