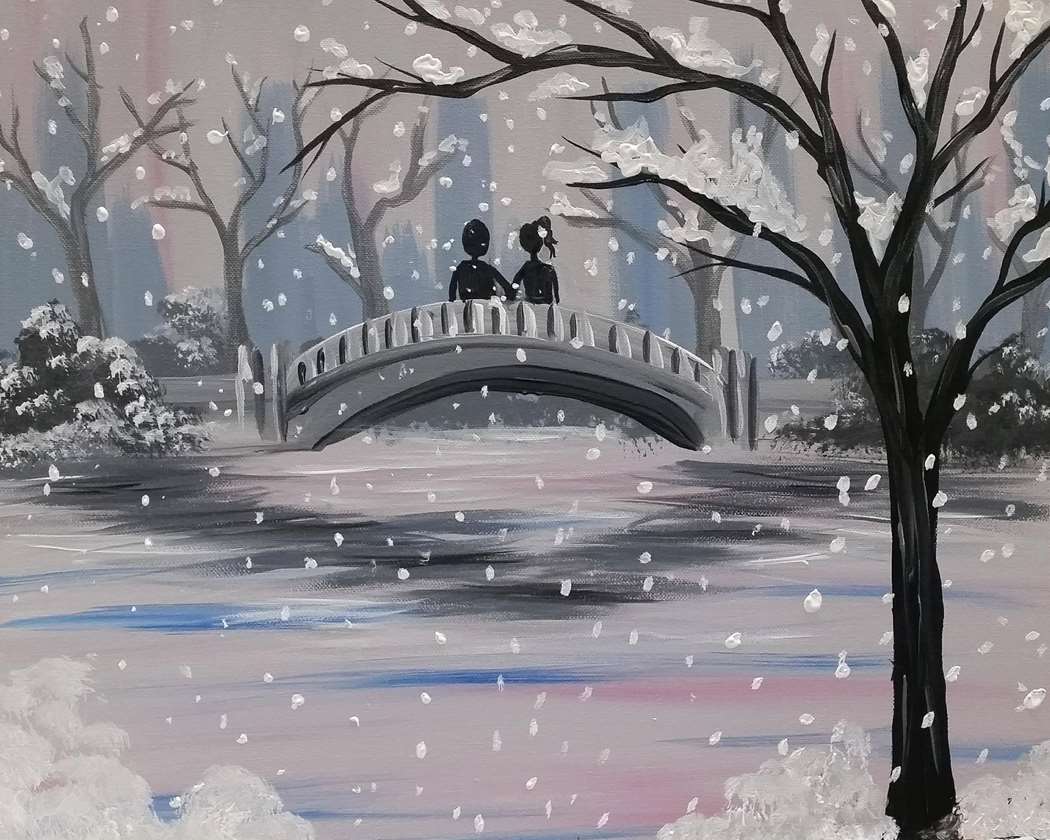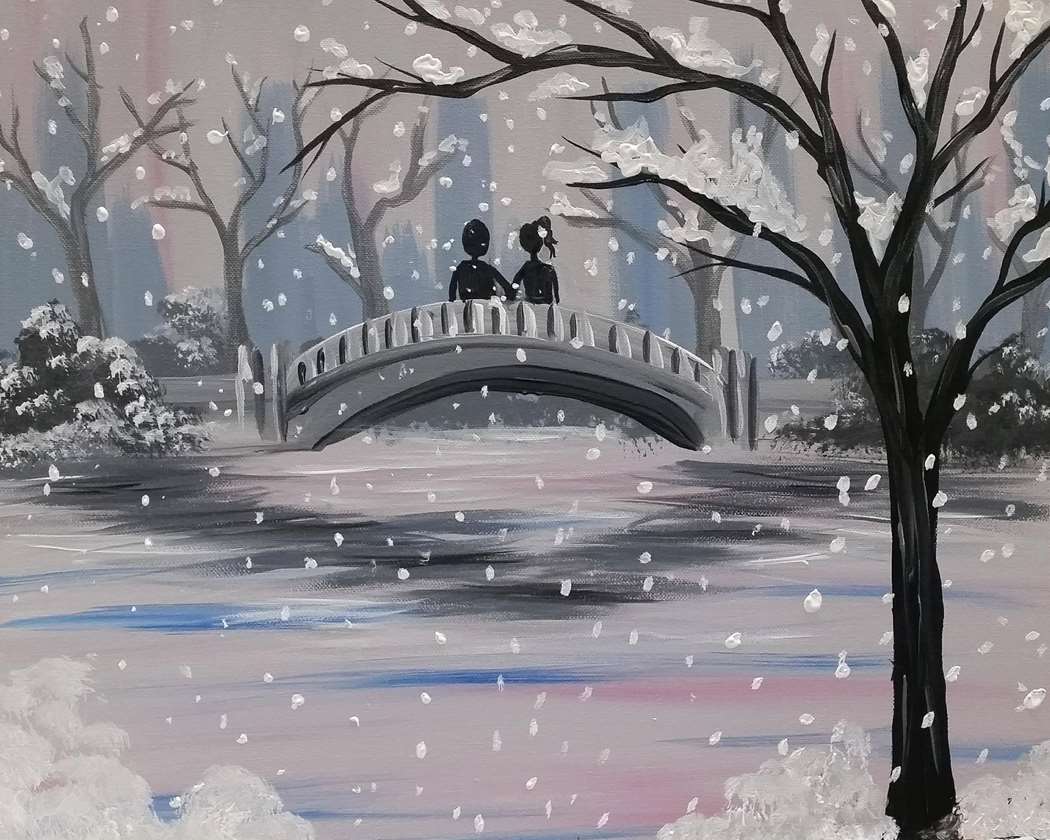 Snowday Stroll
Saturday, January 13
7:00 - 9:00PM
Join waiting list
The only thing better than a snow day is sharing it with someone you love! Take a walk in the park and enjoy the scene!
*please note* This class is NOT AT OUR STUDIO ****
This class is at the Community Club on Ft. Hamilton Army Base.
The community club is located at 207 Sterling Dr, Brooklyn, NY 11252
Reserve your seat early as seating is limited.
**DRINKS AND SNACKS ARE AVAILABLE FOR PURCHASE AND ARE NOT INCLUDED WITH THE PRICE OF ADMISSION**
PLEASE NOTE - This is an already discounted class. Additional discounts and promotions are not eligible for this class. Reservations made using a discount will be refunded.