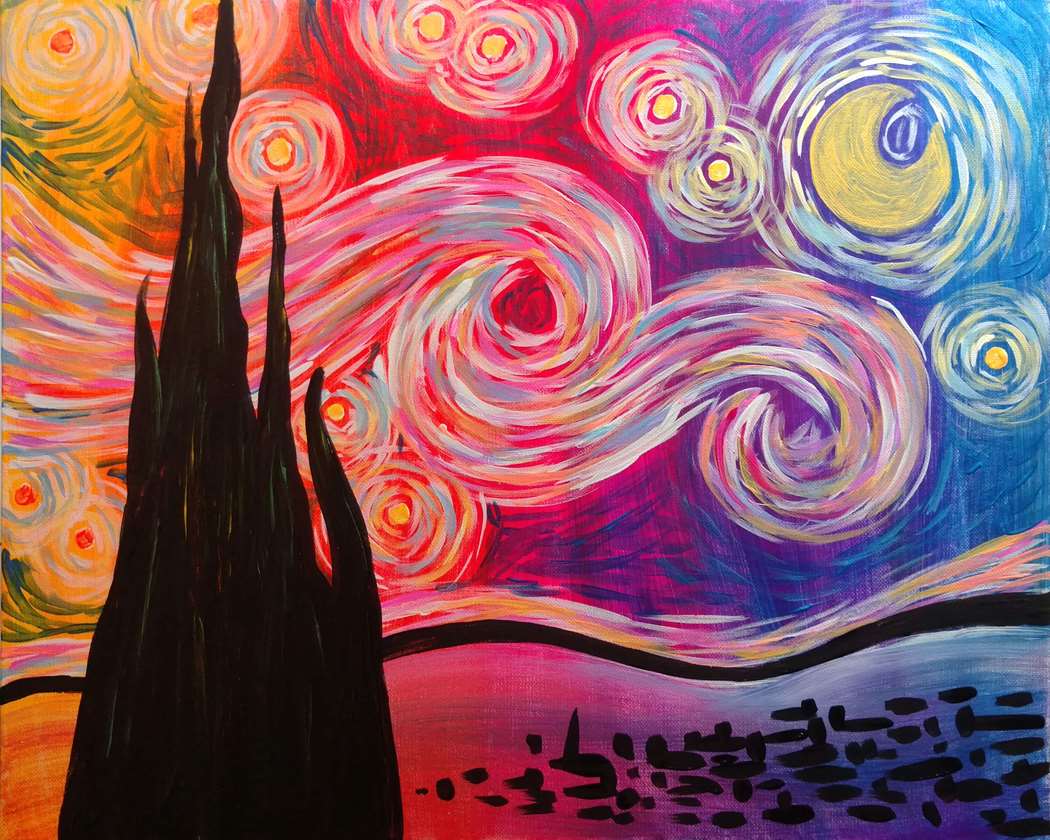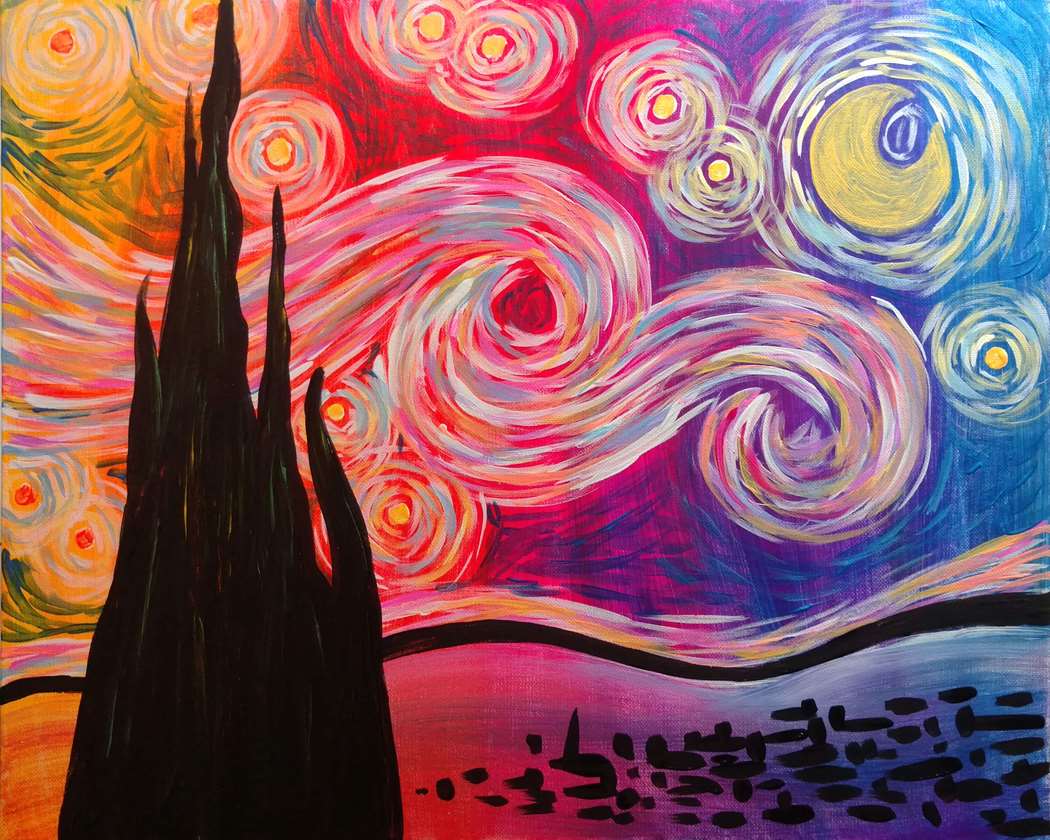 Psychedelic Starry Night
Friday, August 25
8:00 - 10:00PM
Learn more
This vibrant take on Van Gogh's Starry Night is just as fun to paint in the daylight as it is under blacklight. The glowing color palette is easy to customize, and the simple design is very beginner-friendly. Join us and paint your own technicolor masterpiece!
This is a black light class. We will be painting almost in the dark under black lights using florescent paint. How fun!
Where white so you can glow under the black light too!