SHE SAID YES!
We have had so many special occasion's in our studio since we've opened, you think we would say "just another day" at Pinot's but that is not true. So many wonderful families have celebrated with us. Birthdays (kids and adults), bridal and baby showers, engagements, gender reveal parties and proposals. Yes, proposals! We have had a total of three in our studio since we opened and the most recent was just as special as the rest,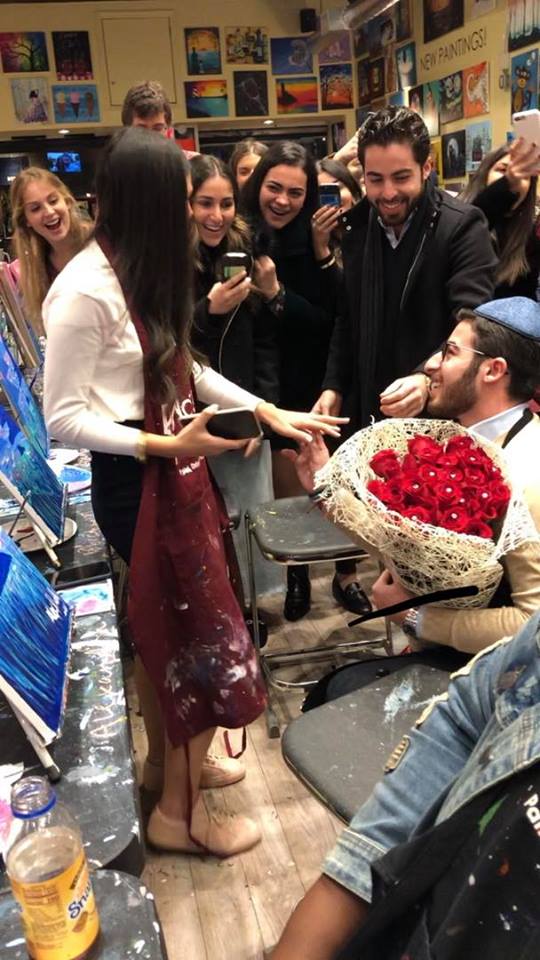 Abraham and Adina have been together for a year and he felt it was time. With the blessings of both families he decided to do it in a fun way. He coordinated with us to make a custom painting, told us at what point during the class he wanted to do it and we took it from there. We were able to sneak the videographer in the back door and at the appointed time, he got down on one knee, we displayed the painting and even a slide show on our TV's (that he sent to us) and it was official. A slew of family and friends who were waiting outside arrived to congratulate the couple.
We wish the happy couple a lifetime of love and happiness. Congratulations!