Park Slope Bar Menu
Enjoy a glass of wine, beer cocktail or non-alcoholic beverage from our in-studio bar. After all, it is called Paint and Sip but we don't think your SIP should be limited to just wine.
*Please note, we are not a BYOB. Outside beverages are not allowed in our studio*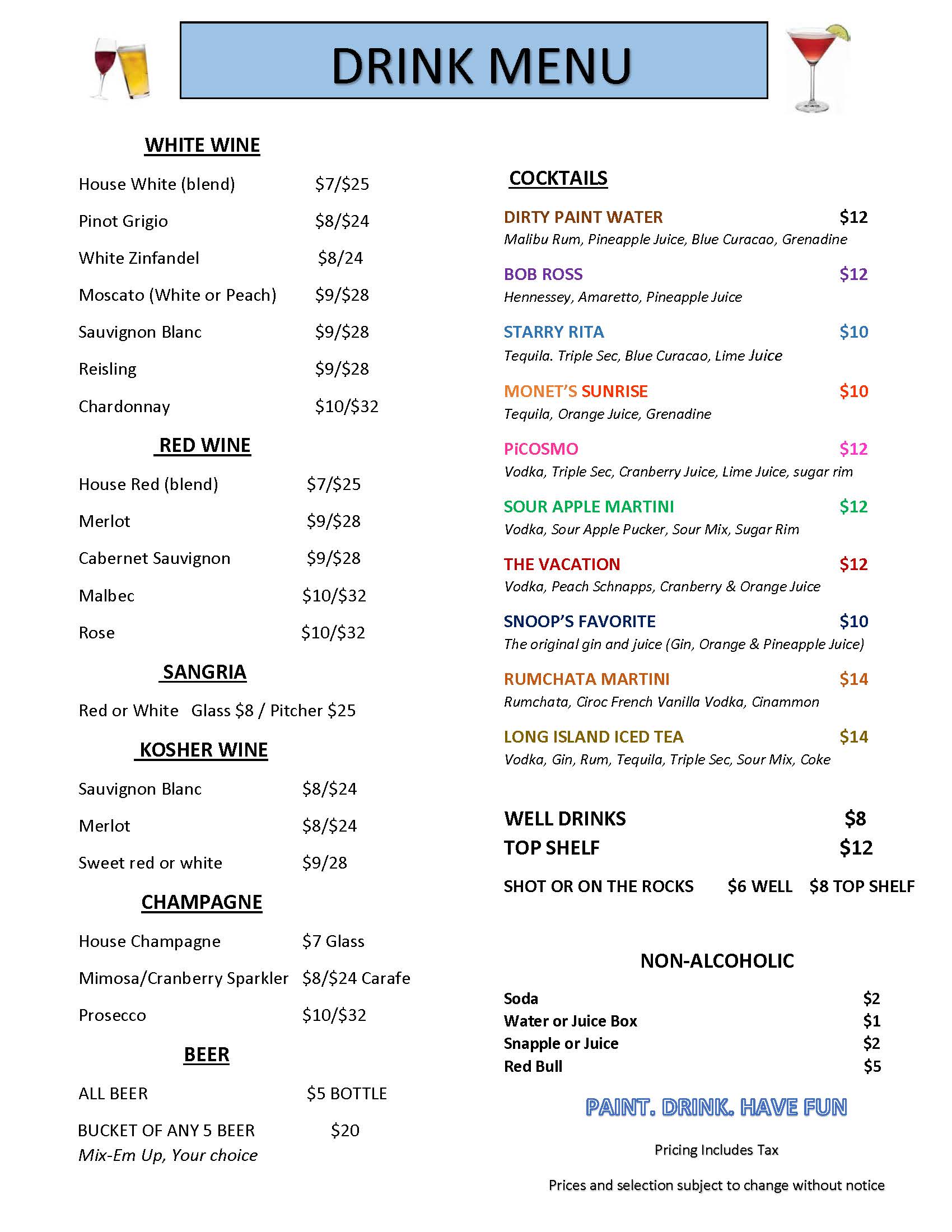 Try our Cocktail of the Month!