Customized Collection by Colleen
Our artist Colleen creates amazing artwork for herself and our customers!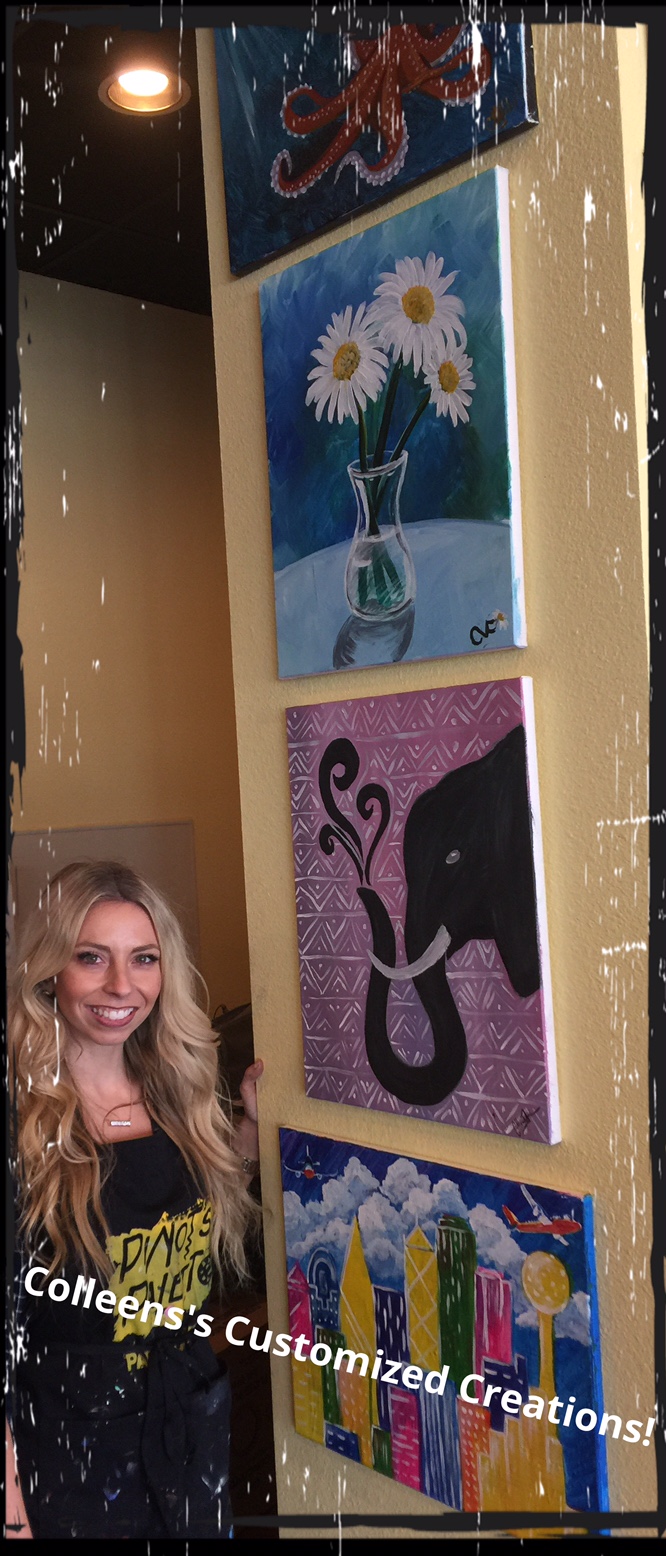 These are custom and original pieces our artist Colleen has created for our Park Cities location and she is always happy to create a masterpiece! Call Sarah at 214-984-8895 today to have your very own painting specialized to your party needs!