Collaborative Jigsaw!
Check out the masterpieces Southwest created in a duel Team Building event!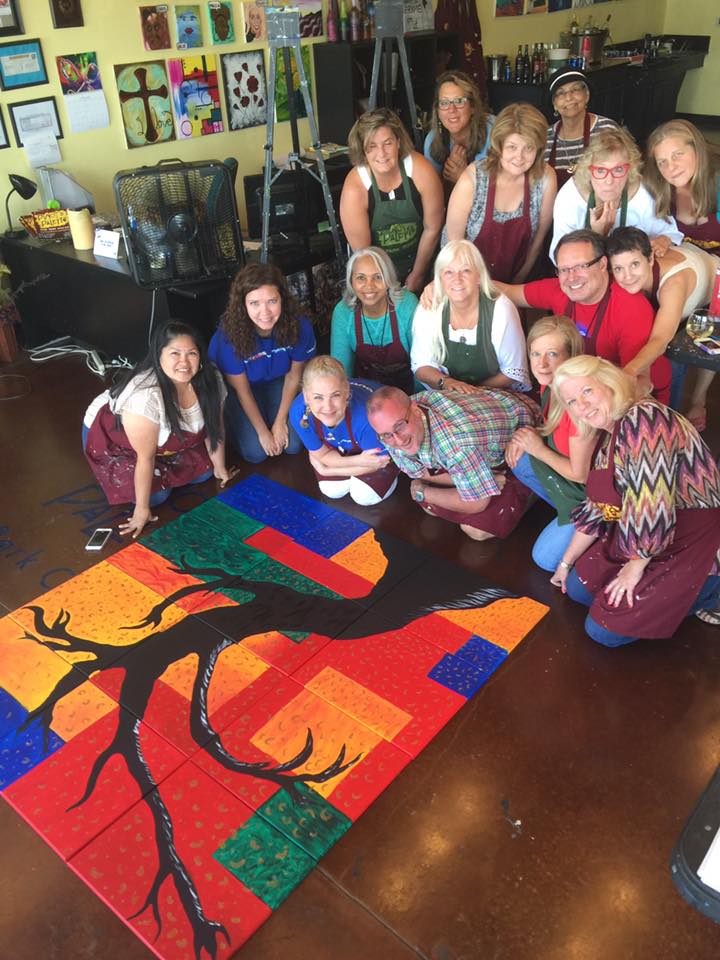 Our artists Colleen Victoria and EJ Ewunes really knocked it out of the park with the simultaneous team building events for Southwest Airlines! With two teams of ten people they created two masterpieces for their walls, and had an amazing time doing it!
A collaborative jigsaw painting is where each individual is responsible for one part of a bigger picture, and we like to have the final image be a surprise! That way the team members really have to work together to create the picture!
Don't take my word for it, though; check out the reviews from our event:
'Colleen was great!! Friendly, very helpful and accessible. It was a classroom setting, with the tools needed for our painting project. It was also good to be with our co-workers and raised the co-worker level to friend and helper level. Love it! Loved it!'
'The Southwest Airlines Main Payroll Department thoroughly enjoyed the laid-back atmosphere and the delightful interaction with the whole team!'
'Sarah, Colleen & EJ made it a great experience!! Great team building event for SWA Payroll Team...we have some talented payroll peeps!!!'
Book your corporate event today by calling Sarah at 214-984-8895-a great idea for any time, or for the holidays right around the corner!