Cabin Fever Kits
Get ready to create a masterpiece at home! While our physical location is closed, we are continuing our creativity with "Cabin Fever" take-home paint kits!!
All kits come with: 1 canvas (either 16x20 for $25 or 8x10 for $20), 2 gently used paintbrushes, acrylic paints, step by step instructions, a disposable water cup, paper plate & napkin!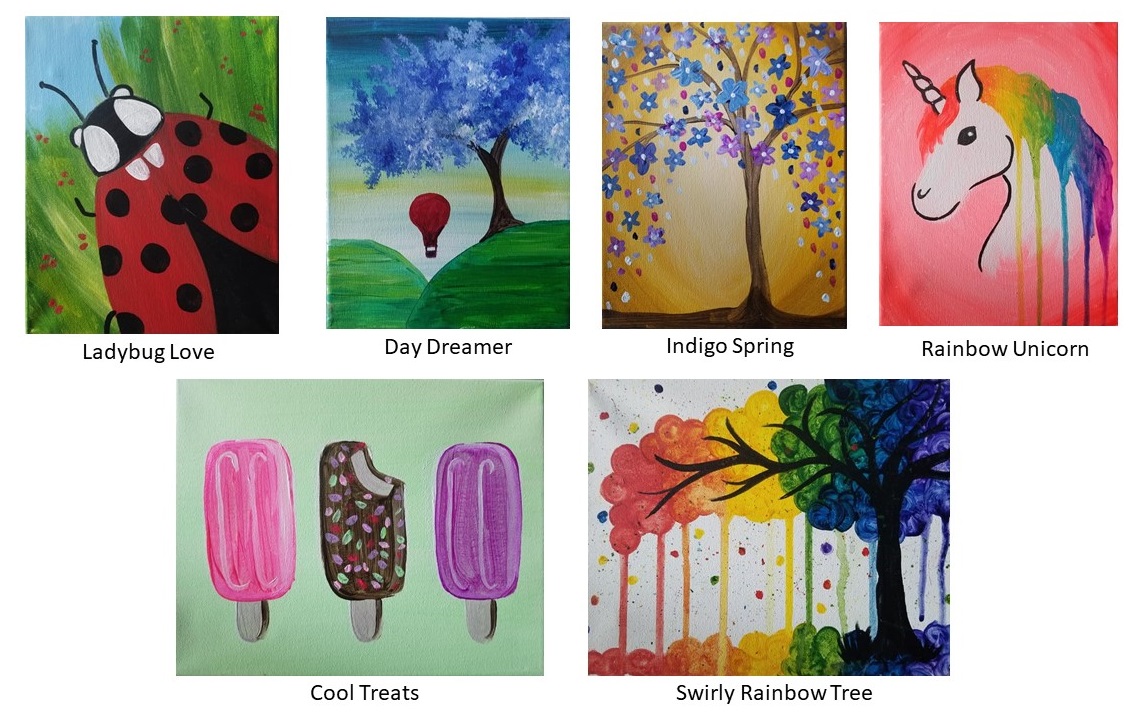 When ordering your kits, please indicate the name of the painting, your pick up date (Monday, Wednesday or Friday between 12:00-3:00), You will write this in the "Seating Request" section. Please allow 24 hours for pick up.
-Pick Up the Package from the Studio at a Designated Time
-Take it Home and Paint!
We look forward to seeing you, your family and friends in the studio again when we can all be together to paint, drink & have fun!
We recommend you lay down & tape newspaper or garbage bags on a flat surface to prevent paint from getting on important things and lay your canvas down. Wear an old shirt or a kitchen apron. Follow the step-by-step instructions we created just for you! Let your creativity shine, have fun & if you're feeling up to you, SHOW US! We would love to see all of your beautiful masterpieces whether you tag us on Facebook or Instagram.
If you do happen to get paint on something you wish you hadn't, douse with heavy amounts of water, add Murphy's Oil and DAB to get out.
Pick Up Times : Mondays 12-3pm | Wednesdays 12-3pm | Fridays 12-3pm |