Staying Active in South Florida
You don't necessarily have to join a gym to stay fit. There are fun, active places you can visit in your community on your own or with family and friends! I want to talk to you today about my favorite place to visit in my community for a fun, relaxing, and active day.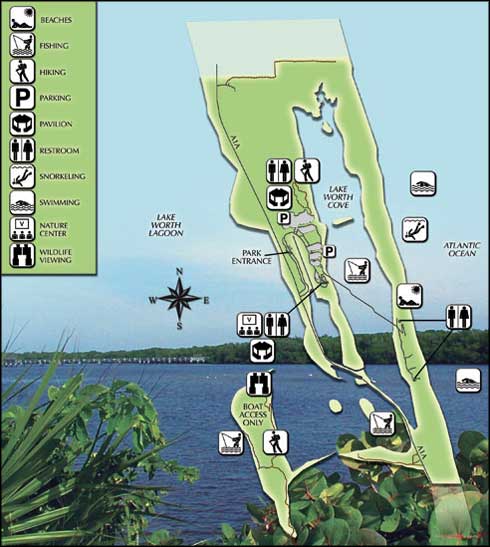 John D. MacArthur Beach State Park in North Palm Beach, FL is perfect day in nature! There are beautiful nature trails along the water for you to walk/run, there's a playground for children, picnicking facilities for the family, kayaking (bring your own or rent at the park), fishing, two miles of pristine beach for swimming and snorkeling, a small museum/aquarium, a gift shop, and a lot of special events you can check out further on their website: www.macarthurbeach.org.
I love going with my better half! Here's what I would do on a perfect day: I would start out in the morning on the nature trails to take in all of the preserved beauty of the park (fun fact: the park is 438 acres of protected land and wildlife). After enjoying their land, I would head over to their kayak rentals and explore their calm waters while being active on a kayak! I would then cool off at their museum/aquarium and watch their short educational film to gain some knowledge on the parks history and some of the amazing animals that are protected at this park (including loggerhead turtles, and manatees). After cooling off I would head over to the picnic area to grill my favorite foods (or pack your lunch) and eat at the picnic tables (if you have children there are picnic tables near the playground). Once my hunger is satisfied I would head over to their bridge for a nice walk, enjoy the breathtaking views with water on either side of you as you watch locals kayak and fish, you may even spot a manatee in these waters! Once you get to the other side you will be able to enjoy my favorite beach in the area. The waters are the most beautiful colored blue, and the beaches so clean, it really is a perfect local paradise. Here you can swim, snorkel, walk along the shoreline, or just relax after a long active day! To end your perfect day, head over to Pinot's Palette in Palm Beach Gardens where you can have a fun night out only 2.5 miles from the park!
Enter your contact info and request details below, and we will contact you with details about your private party!