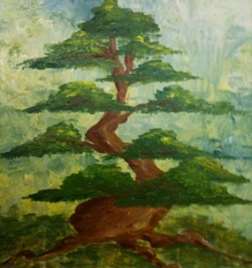 Bonsai
The art of bonsai began in Japan over one thousand years ago when it was brought from China around 800 A.D. The Japanese started the tradition of planting them in very low, almost flat pots, which made the tree itself the most important thing in the art form, rather than the fancy pot or small houses which people of other cultures had previously used with similar plantings.
Find events near me
Bonsai Events Near You
There are currently no classes offered in your location.
All Bonsai Locations
There are currently no classes scheduled for this painting.