Inspiring Food through Art!
Grilled Octopus! Succulent Ribs! and Art! If you are visiting Walt Disney World's Animal Kingdom, you must try Tiffins, where the food is Art and the Tasteful Art is inspiring!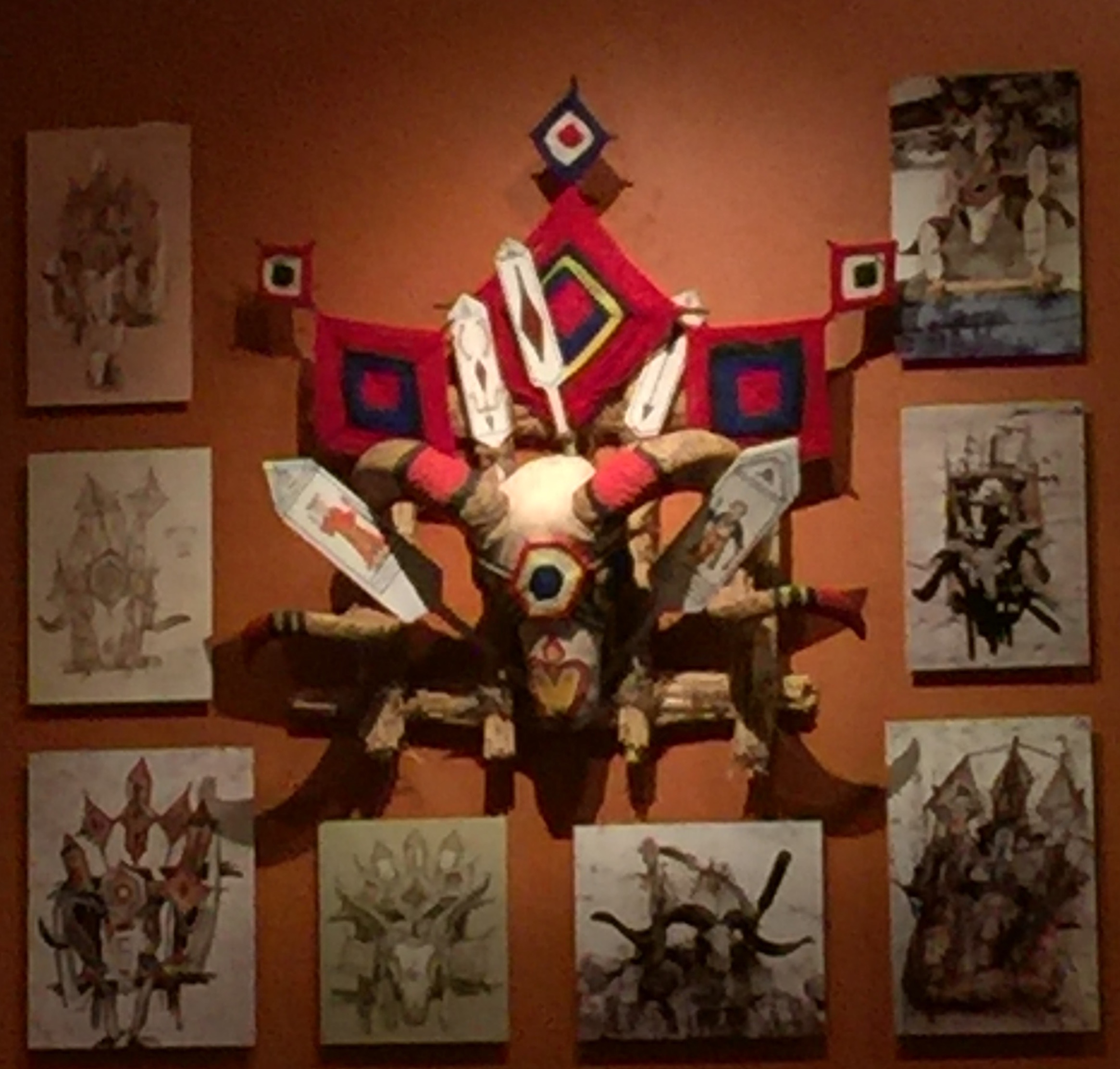 Disney's newest signature restaurant is located in the "wild" and fun Animal Kingdom. Located just outside the upcoming Avatar land, this restaurant has an outstanding selection of Art and Food that is sure to please any palette. Start your night off with a tasty and refreshing cocktail drink at Nomad's lounge. The service is impeccable and the food and drinks are even better. The spring rolls are not fried, but light and fluffy with a hint of some exotic flavors. While you are there, make sure you take a moment and look up. You will see a series of questions that inspire memories of past trips and dreams of future destinations to come. The seating is comfortable and the staff, Ritch in particular, is outstanding and very helpful. After finishing your cocktails and a walk down memory lane, step into one of two magnificently decorated dining rooms, where there is a strong focus on the art and culture.
In the Himalaya's the locals put their prayers and hopes into multi-colored pieces of fabric, then tie them into some spectacular displays for the world to see while letting the winds carry those wishes to the heavens. While at Tiffins, which the word Tiffin means basically "lunch box", you can enjoy the creativity and enlightenment that is abound while satisfying your taste buds and artistic side. Again, the outstanding food is topped off by world class, friendly, service. The culinary selections will set your mouth into a happy dance and your eyes will be drawn to the unique and colorful art that is on display. Everything you taste will be sure to please even the most discerning palettes and the food guide (waiters) will take you on a trip around the culinary world. Mike D., our "guide", was on point and simply the perfect host that showed us the way to pure eating happiness. The stories he told of the magnificent art reminded me of fun and familiar nights of painting with my friends, while we enjoyed our drinks and we truly had so much fun. Last stop before ending your artistic and fantastic culinary experience, Dessert! With subtle flavors that complement the outstanding quality of food, the tasty creations will set your mind into a creative trance and wanting more.
The sum of this experience was nothing less than superior and one can be assured you will never have food or service that can compete with the artistic flare of this amazing foodie spot, in the Animal Kingdom. Make your reservations well ahead of your trip, bring an adventurous appetite and be prepared to be inspired to paint your memories on the canvas of your palette.
Enter your contact info and request details below, and we will contact you with details about your private party!