Bar Menu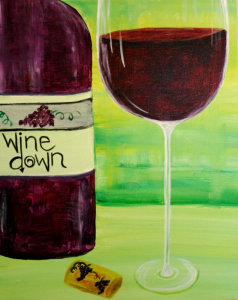 BEER:
Goose Island Beer Co. Greenline Pale Ale $4 Honey color, bright American hop aroma, citrus flavor, light crisp body. ABV 5%
Goose Island Beer Co. IPA $4 Hop lover's dream with a fruity aroma, set off by a dry malt middle and long hop finish.. ABV 5.9%
Goose Island Beer Co. Winter Ale $4
Budweiser $3 Medium-bodies, flavorful, crisp American-style lager ABV 5%
Bud Light $3 ABV 4.2%
Bud Light Ritas $3 Lime, Strawberry, Mango, Raspberry – Beer margarita with a twist ABV 8%
Michalob Ultra $4 ABV 4.2%
Mackenzie's Green Apple Hard Cider$4 Crisp, slightly tart bite of green apples gluten free 5%
Mackenzie's Original Hard Cider $4 gluten free 5%
Kinky Pink and Blue $4
Owl's Brew $4
WHITE WINE:
Reggae White $6/19 Light peach flavors & crisp smooth finish
Reggae Blush $6/19 Sweet light, packed with citrus and attitude
Reggae Red $6/19 Bold fruity flavors with a party attitude
Bieler Pere et Fils Rose $7/22 Savory lavender & rosemary to rose petal notes to citrus, wild raspberry, and tart cherry.
Wente Riesling $7/22 Aromas of honeysuckle, lychee, & grapefruit with a hint of nutmeg. Crisp & fresh, tropical fruit and citrus.
Chateau Ste Michelle $7/22 Rich flavors of ripe peaches. Fresh fruit and decadent character balanced with crisp acidity.
Woodbridge Pinot Grigio $5/16 Aromas of nectarine & fresh peach, crisp & refreshing. Peach citrus finish.
10 Span Pinot Gris $7/22 Fresh apple & ripe cantaloupes. Creamy mouthfeel. Grapes produced with ripe, mature flavors benefited from long hang time.
Woodbridge Chardonnay $5/16 Aroma of green apple and floral undertone. Nuances of baked apples & cinnamon, ending in a rich oak finish.
10 Span Chardonnay $6/19 Flavors of stone fruit & honey, balanced with subtle oak and delicate minerality. Long hang time – ripe, mature flavors
Eppa SupraFruta Organic White Sangria $6/19 Mangosteen, peach, mango, and blood orange juices boasting nearly three times the antioxidants as a glass of white wine.
RED WINE:
Woodbridge Merlot $5/16 Aromas of blackberries & cherries, flavors of plums, red fruit, & cocoa. Oak aging adds comforting vanilla accents
Woodbridge Pinot Noir $5/16 Aromas of cherries & orange peels. Flavors of berries, cocoa, touch of spicy-toasty oak from barrel aging.
10 Span Pinot Noir $6/19 Heady aroma of cherries and opens up to a touch of red currants and a hint of spice.
Menage a Trois Silk $7/22 Blend of Pinot Noir, Malbec, Petite Sirah
Insurrection $7/23 Blend of Shiraz & Cabernet Sauvignon – Layers of ripe red fruit, plum, and chocolate.
Eppa SupraFruta Organic Red Sangria $6/19 Pomegranate, Blood orange, and Acai juices boast nearly twice the antioxidants as a glass of red wine.
Altos Del Plata Malbec $7/22 Red with purple highlights. Predominant aromas of black fruits as plum and berries in harmony with toasted hints and spicy notes of white pepper.
Drumheller Cabernet Sauvignon $7/22 Bright floral nose leads to flavors of cola and red cherries with a delicate texture leading to an intense yet silky finish.