8 Ways to Refresh Your Home Decor for the New Year
If your home is beginning to feel outdated it might be time to refresh your decor. The New Year is the perfect time to give your home a few needed updates. It can be very expensive to completely redecorate your entire home, but by pairing what you have with a few new additions you can really give your space a whole new look. Spruce up your home with these budget friendly decorating ideas.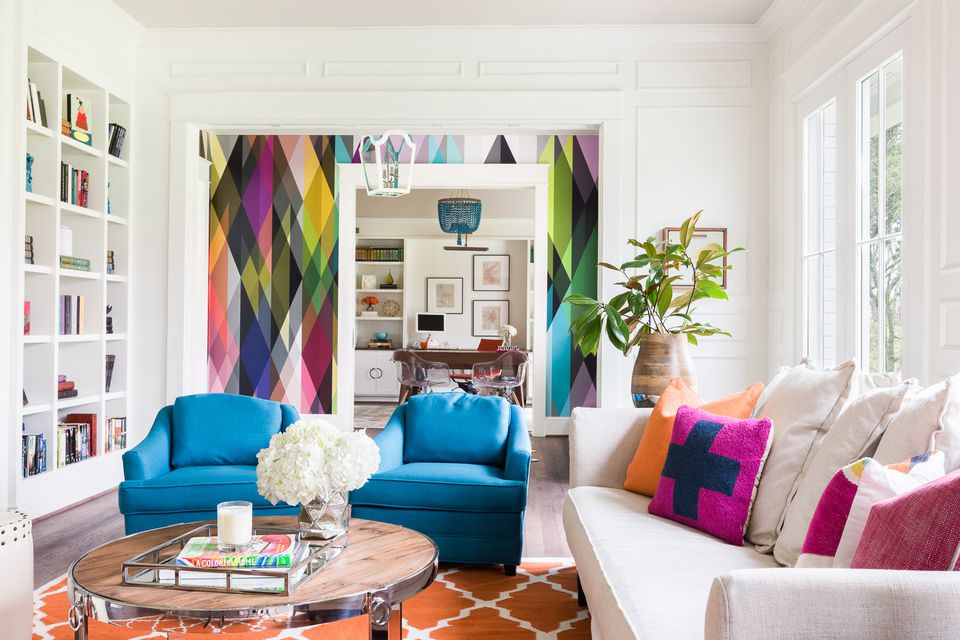 1. Switch out your light fixtures.
Ceiling fixtures are great for changing the atmosphere of a space. Update your light bulbs, lamps, and light fixtures for a quick and easy way to refresh your home. You'd be surprised how much of a difference lighting can make for the overall feel of a space.
2. Refresh your walls with fresh paint
If you want to make a room in your house feel more bright, try painting your walls a new color. Add an accent wall by painting one wall a bold color.
3. Experiment with wallpaper
Yes, I know what you're thinking; wallpaper screams old, drab, and dated! Well in recent years wallpaper has made a miraculous comeback! Interior designers are incorporating modern wallpaper designs into their decor, from bold stripes, to geometric patterns. Consider adding an accent wall using wallpaper.
4. Invest in new wall art
If you like displaying family pictures, design a photo wall. If you already have framed art, switch out the prints in the frames. You can even attend one of our classes and paint your very own piece of art to display in your home. Check out our January event calendar:
https://www....hwoods/events
5. Incorporate an area rug
Give your room added flair by incorporating a unique area rug. Make sure the rug you choose is a size that adequately complements your space. Here are some tips that will help you choose the right sized area rug:
http://low.es/2zZFmGd
6. Repaint your furniture
Transform your furniture by adding a fresh coat of paint and changing the knobs. A popular, and relatively inexpensive type of paint many DIY-ers use to upcycle furniture is chalk paint. Check out our blog about furniture painting techniques for more furniture painting ideas:
http://bit.ly/2DJbRLj
7. Hang new curtains and blinds
Curtains with bold patterns or vibrant colors can really transform a room. You might also want to consider changing the blinds on in your windows if they're starting to feel dated. Adding new blinds and curtains can make your windows more energy efficient, and allow more natural sunlight to enter your space, creating a brighter feel.
8. Cover upholstered furniture with slipcovers
If your couch is starting to feel dingy or you just want to change the color scheme in your space, avoid buying new furniture by covering your couch with a slipcover. Say goodbye to stains or rips, and say hello to what will appear to be a brand new piece of furniture!
There's no better time than the New Year to refresh your home decor. Share your revamped, upcycled, or DIY home decor projects with us on Facebook. Happy New Year!
Enter your contact info and request details below, and we will contact you with details about your private party!