Family Game Ideas
During the holidays we find ourselves spending more time with family and friends. It's important to make time for bonding with loved ones we don't get to see very often. Christmas games are a great way to break the ice and get everyone involved in an activity together. Whether you're hosting Christmas dinner and thinking of festive activities, or just wanting to beat boredom after Christmas dinner, you will love this family oriented games.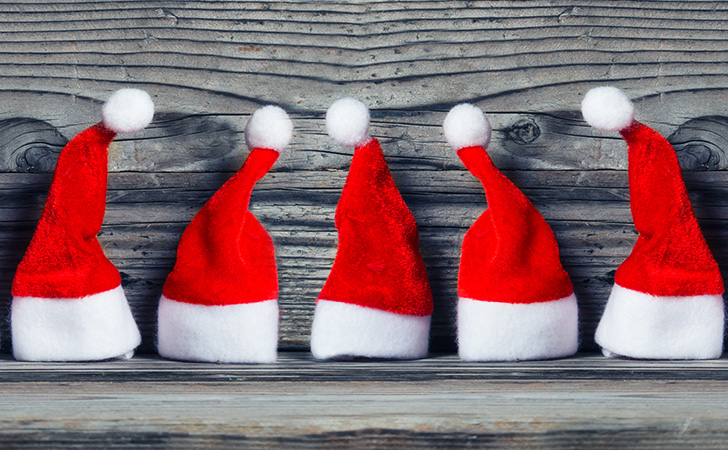 CHARADES
The basic premise of this all time classic game is acting out a word or phrase without speaking, while others try to guess what the phrase is as quickly as possible. Now there are charades apps you can download on your phone or iPad that make playing the game even more fun. The best part is, most charades apps are free.
Here's the link to download a popular charades app called Heads Up:
https://play...headsup&hl=en
GIFT EXCHANGE
A popular gift giving game is the white elephant gift exchange. Everyone brings a wrapped gift, and all gifts are placed in one area, such as under the Christmas tree. Everyone that brought a gift is assigned a different number that determines when they get to choose a gift. The person with the lowest number chooses a gift first. The next person can either choose a gift from the table or steal the gift from the individual before. This continues down the line until everyone ends up with a present. Those who were stolen from go back to pick up a new gift, which can't be taken. The selection of gifts should be in ascending order from the lowest number to the highest number.
Candy Cane Hunt
Here's one for the kiddos! Like an easter egg hunt, hide candy canes around the house or outside in the yard if the weather is nice. Whoever finds the most candy canes get a special stocking stuffed with Christmas goodies.
Dunk the Bells
Forget beer pong, let's play Dunk the Bells instead! All you need is a pack of red solo cups and a handful of tiny jingle bells. Simply shoot the bells into your Christmas tree inspired arrangement of red solo cups.
Traditional Board Games
You really can't go wrong with blowing the dust off those family board games that have been sitting in the attic for years! Have a board game with all of the classics like chess, checkers, Monopoly, Twister, Scrabble, Clue, and we can't forget card games like UNO.
Many times we find ourselves resorting to screen time, on our phones or watching TV, when we're together with family and feeling bored, but let's unplug this season and make lasting memories by playing Christmas games together. Cheers!
Enter your contact info and request details below, and we will contact you with details about your private party!