Back-to-School Tips for Parents
As summer comes to an end and school begins, this means a new schedule for both parents and children. It can be tough getting back into the swing things; waking up earlier, having less time to relax, and of course busier, longer days. This can be a difficult transition, but fear not! We have 5 back-to-school tips that are sure to help you achieve a more organized and balanced life during what can be a chaotic time of year.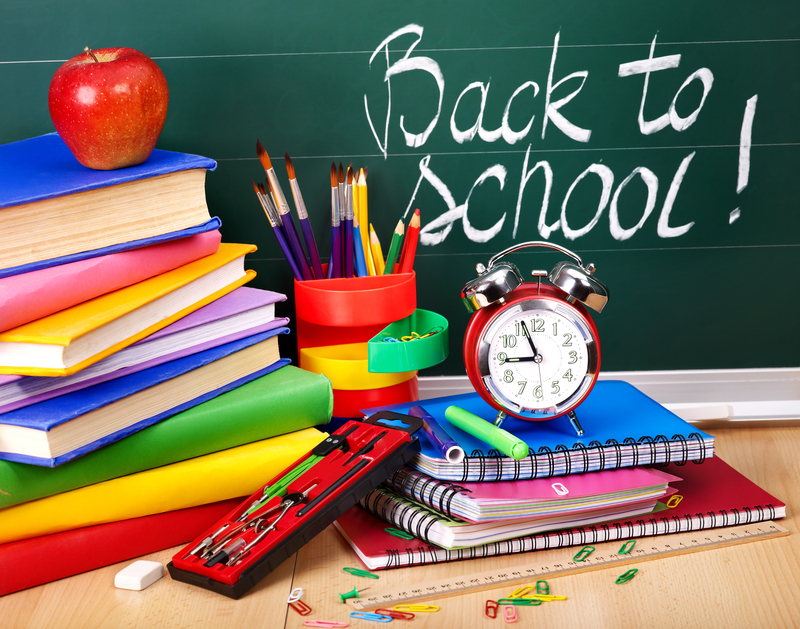 1.Prep like a boss!
Planning ahead will make life so much easier and less stressful. Plan meals for the week on Sunday afternoon, pick out clothes at night to make mornings run more smoothly, and get school supplies early to avoid last minute trips to the store when many items are sold out.
2.Start waking up early the week before.
Get in the habit of waking up at the time you would when school starts to get accustomed to the new schedule change. Most importantly, start waking your kids up early too. This will make mornings during the first week more energized and less groggy.
3.Use coupons for back to school supplies.
Budgets can be tight this time of year factoring in school registration fees, school clothes, school supplies, and even tuition! Save money where you can by using coupons that are usually found in the Sunday paper or printed online to save money on school supplies. Tax free weekend is a great time to save.
Cheers to a new school year, and the Fall season that's right around the corner. Share your first day of school pictures with us on Facebook!
Enter your contact info and request details below, and we will contact you with details about your private party!