4 Natural Ways to Make Your Home Smell Like Fall
Fall is in the air, and that means many of our favorite scents are too. We love the sweet aroma of pumpkin spice lattes, gingerbread men, warm cinnamon apples, and orange citrus – all quintessential Fall scents. Who doesn't want their home to smell like all of these gorgeous things? Say goodbye to those artificial pumpkin aerosol air fresheners! These fall scent recipes are natural, and smell more authentic. Try these DIY Fall inspired scents to have your home smelling like an autumn wonderland in no time!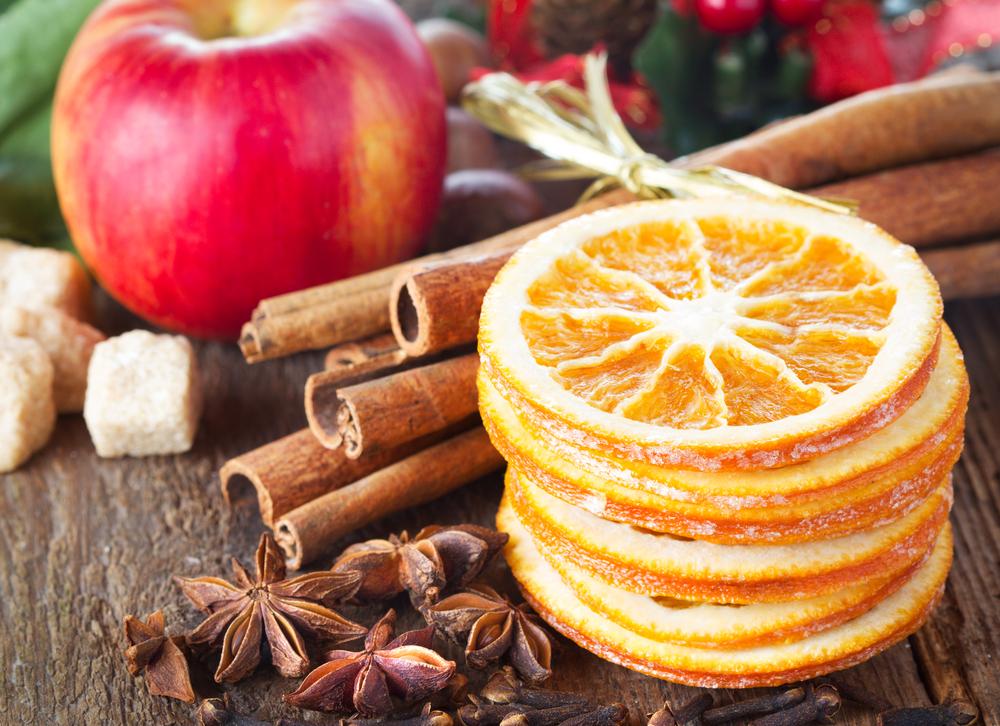 SIMMER A POT
Warm a mix of apple slices, cinnamon sticks, and cloves in water on the stove. Let this mixture simmer on low topping up the water when needed. Soon the scent will fill your entire house.
Simmer pots are one of the easiest ways to make your home smell amazing. Don't have time to keep an eye on the stove? Fear not! Just use a crockpot for the same effect.
ESSENTIAL OIL ROOM SPRAYS
Using just water and essential oils, you can create your own natural room spray in just minutes. For a sweet Pumpkin Spice scent, add cinnamon, nutmeg, ginger, clove, orange and cardamom essential oils to filtered water. We recommend using a spray bottle. Just mix, shake, and spray.
SCENTED PINECONES
This is a DIY scent project that also acts as a nice decoration. Gather medium sized pinecones, and saturate them in cinnamon essential oil. Once the pinecones are dry, place them in a decorative bowl on your coffee table or dining room table for a festive fall decoration that smells heavenly.
ORANGE PEEL CANDLES
This is a DIY organic candle that's far from ordinary. All you need for this is an orange, some olive oil and a few minutes of your time. Cut your orange in half, and remove the flesh but leaving the pith/wick intact. Add some olive oil and then light the 'wick'. It will burn for up to an hour and smells amazing.
There are many ways to bring signature, authentic fall scents into your home! Bask in this savored season with fresh, natural autumn smells. Share your favorite fall scents with us on Facebook. Cheers!
Enter your contact info and request details below, and we will contact you with details about your private party!