The Healthy Benefits of Art
Creating art is one of the most effective ways to stimulate your brain, which makes for several mental health benefits. The beauty of art is that it is for everyone. Whether you're young, old, short, tall, or somewhere in between, anyone can benefit from letting their creative juices flow.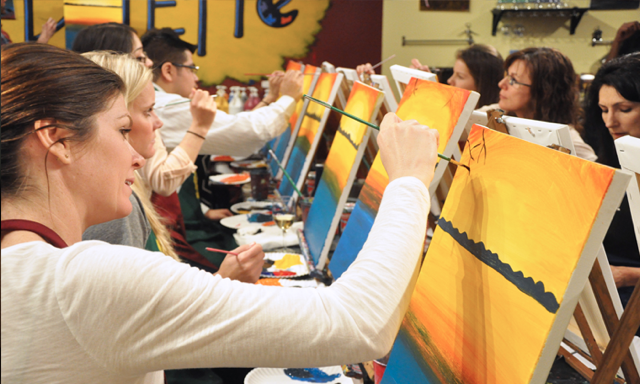 Art isn't just for those born with natural creative abilities. With a little instruction or inspiration, you can tap into artistic abilities you might not have even known you had! We want to share with you several mental health benefits of art.
CREATING ART RELIEVES STRESS
Artistic activities like painting, pottery, or photography have proven to reduce stress levels in those that find these activities to be relaxing. Creating art helps you to free your mind of usual daily thoughts, shifting your focus to perfecting the details of your artwork.
ART ENCOURAGES CREATIVE THINKING
Studies suggest that people who do more artistic activities are more creative, 'out-of-the-box' thinkers, and have the ability to come up with more unique solutions to common problems.
CREATING ART PROVIDES A SENSE OF ACCOMPLISHMENT
Feeling accomplished improves self-esteem, which can be beneficial in many aspects of life. People who have high self-esteem are more confident and motivated to tackle life's challenges with optimism.
If you aren't taking advantage of ways to use art to stimulate your brain, you're truly missing out on several health benefits that could transform your life. Find ways to make art an integral part of your leisurely activities! Has art provided you with any health benefits? We'd love for you to share your story with us on Facebook!
Enter your contact info and request details below, and we will contact you with details about your private party!