Our Top 10 Pumpkin Recipes for Fall
With Fall in full swing, everyone is overly excited about the return of all things Pumpkin Spice. We've put together our favorite at home recipes. Bring some of these desserts to your next paint & sip class & you'll be the hit of the party!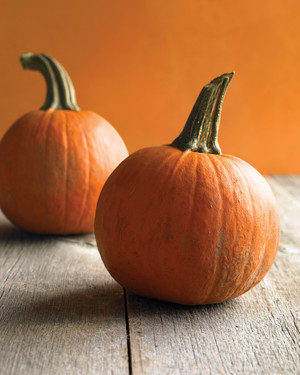 1. If you're anything like us, you have coffee pumping through your veins and this recipe is perfect to re-create your very own Starbucks Pumpkin Latte again and again, in the comfort of your kitchen.
http://www.b...-spice-latte/
If you want to try to just make the pumpkin spice syrup to add whenever you want, you can take a look at this recipe:
http://www.c...n_Spice_Syrup
2. Everyone needs something to go with their coffee and these delectable pumpkin snickerdoodle cookies are the perfect fit:
https://www....ickerdoodles/
3. Another delectable treat would be no bake pumpkin spice balls. To make them, you beat together 1 stick of cream cheese, 1 cup of melted white chocolate, 1 cup of pumpkin puree, a dash of pumpkin pie spice, and both graham cracker and ginger snap crumbs. Once the mixture is evenly combined, you scoop it into balls and refrigerate them until they're firm. Once they're not set into place, you dunk them in melted white chocolate and refrigerate again to harden. They're easy to make and a Fall favorite for the avid pumpkin lover. Bring these to your next paint & sip class & you'll be everyone's favorite!
4. Next on our list is spicing up your next breakfast in bed. All it takes is a little to pumpkin to create a new brunch favorite.
http://thefr...t-recipe.html
5. To create the best homemade pumpkin spice iced coffee, we have to do it Seattle style. Take 1 cup of brewed coffee (Seattle's best coffee if you can) and add a few ice cubes, 2 drops of vanilla extract, a dash of pumpkin pie spice, and ½ cup of cream. It's even more refreshing when drinking it outside on the porch, as you're breathing in the crisp smell of Fall.
6. If you're a pumpkin lover who is looking to stay away from any excess sweets, then this is the perfect recipe for you. Grab your vanilla protein powder and blend it with 1 cup of almond milk, ½ cup of pumpkin puree, 1 tsp of pumpkin spice, and 1 tsp of cinnamon for the perfect protein shake!
7. Another way to keep it healthy is to add a little Autumn to your overnight oats with this tasty recipe:
https://www....ernight-oats/
8. This twist on holiday punch is perfect for Fall gatherings. Add sliced apples, caramel syrup, cinnamon sticks, and 1 to 2 tablespoons of pumpkin pie spice to 2 gallons of apple cider. Add some Butterscotch Schnapps and Caramel Vodka for an extra treat!
9. To add a little twist to the traditional White Russian, take a shot of pumpkin spice coffee creamer and add it to your Vodka and Kaluha.
10. And last but not least, bring on the shots. Take one package of pumpkin spice instant pudding and mix it with ¾ cup milk and ¾ cup Rumchata. Once you're done, add in Cool Whip a little at a time until the 8 oz. container is empty. Pour the mixture into freezable shot glasses and freeze for at least 2 hours. These little guys will make the perfect dessert shot!
Share Check out our Fall Paintings! | Join us for our Halloween Party!
Enter your contact info and request details below, and we will contact you with details about your private party!