Check out our Black Light Painting
There's a first time for everything and Saturday, July 15th will be our first time hosting a BLACKLIGHT paint night! Dress in white or your favorite fluorescent colors and get ready to glow your way through a twist on a studio classic.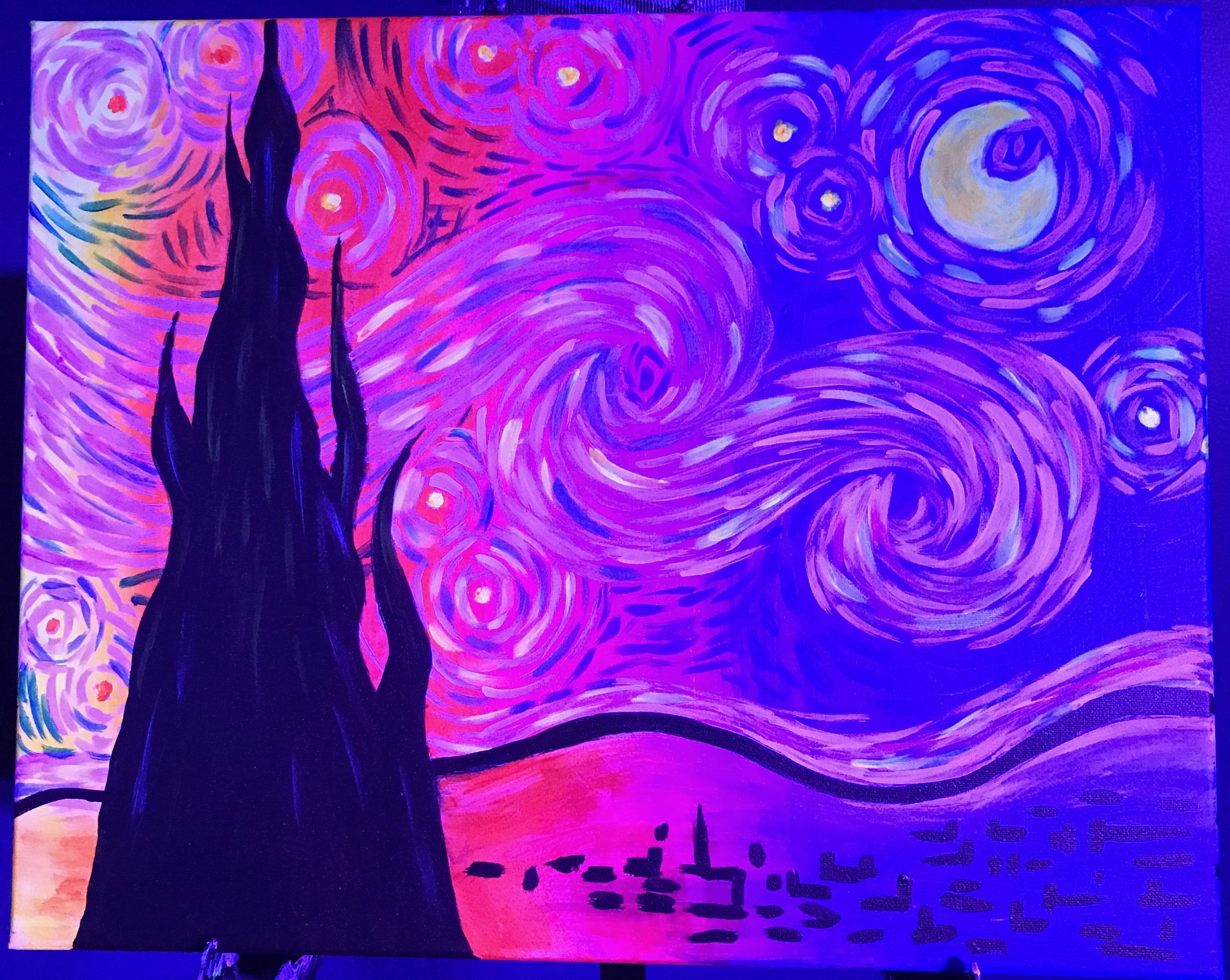 We'll be painting "Psychedelic Starry Night" under blacklight. The painting will burst with glowing neon colors as you paint it on the canvas but it will also look great under regular lights.
So grab your friends and paint & sip with us for a glowing Starry Saturday you will never forget!