Summer is just around the Corner & so are our Summer Camps!
Summer is just around the corner and we have some exciting news for you!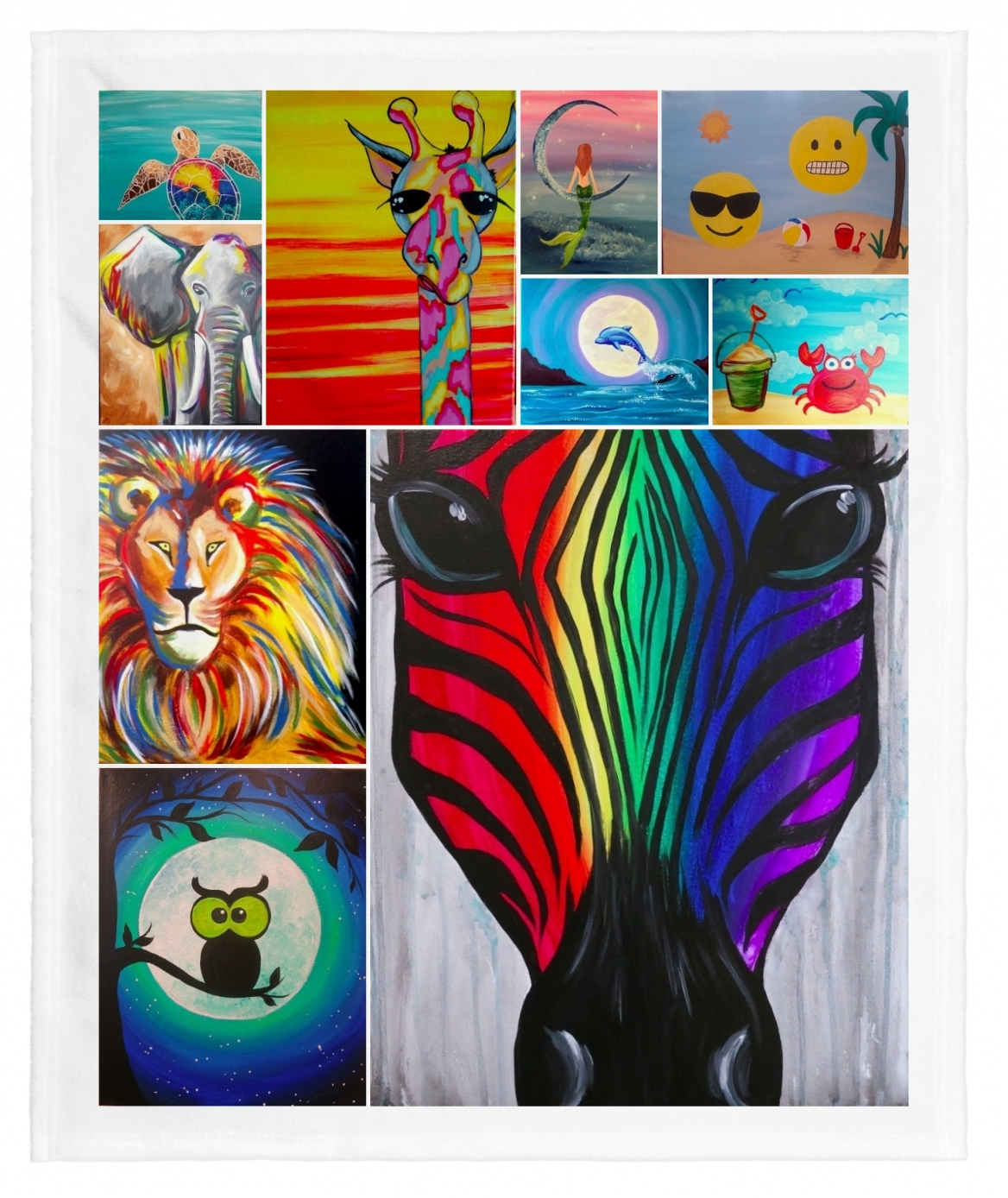 You can join us at the studio for painting, playing, snacking, and interacting with other kids your age. We provide a fun filled atmosphere where ages 6-12 can interact with other little artists expanding their creativity and imaginative skills onto the canvas.
The sessions will run from 10am-2pm and each session will consist of painting in the morning, a break for lunch, and then continuing to create your very own special craft! What better way to occupy those summer days than by doing something that both teaches lessons in art and is so much fun! Send your child with lunch & a snack & we'll provide drinks.
Little Brushes is instructed by our professional artists who excel in adolescent education. Whether you decide to come for the day or for the whole week, you will receive the perfect blend of painting and new friends to create a memorable summer.
And even more exciting, when you buy 5 sessions, you get $25 off!
Check out the paintings on our calendar
https://www....e/events/july
and call us for more info or to register: (718) 448-4111.