Father's Day Gift Ideas
A father is an irreplaceable man in a child's life.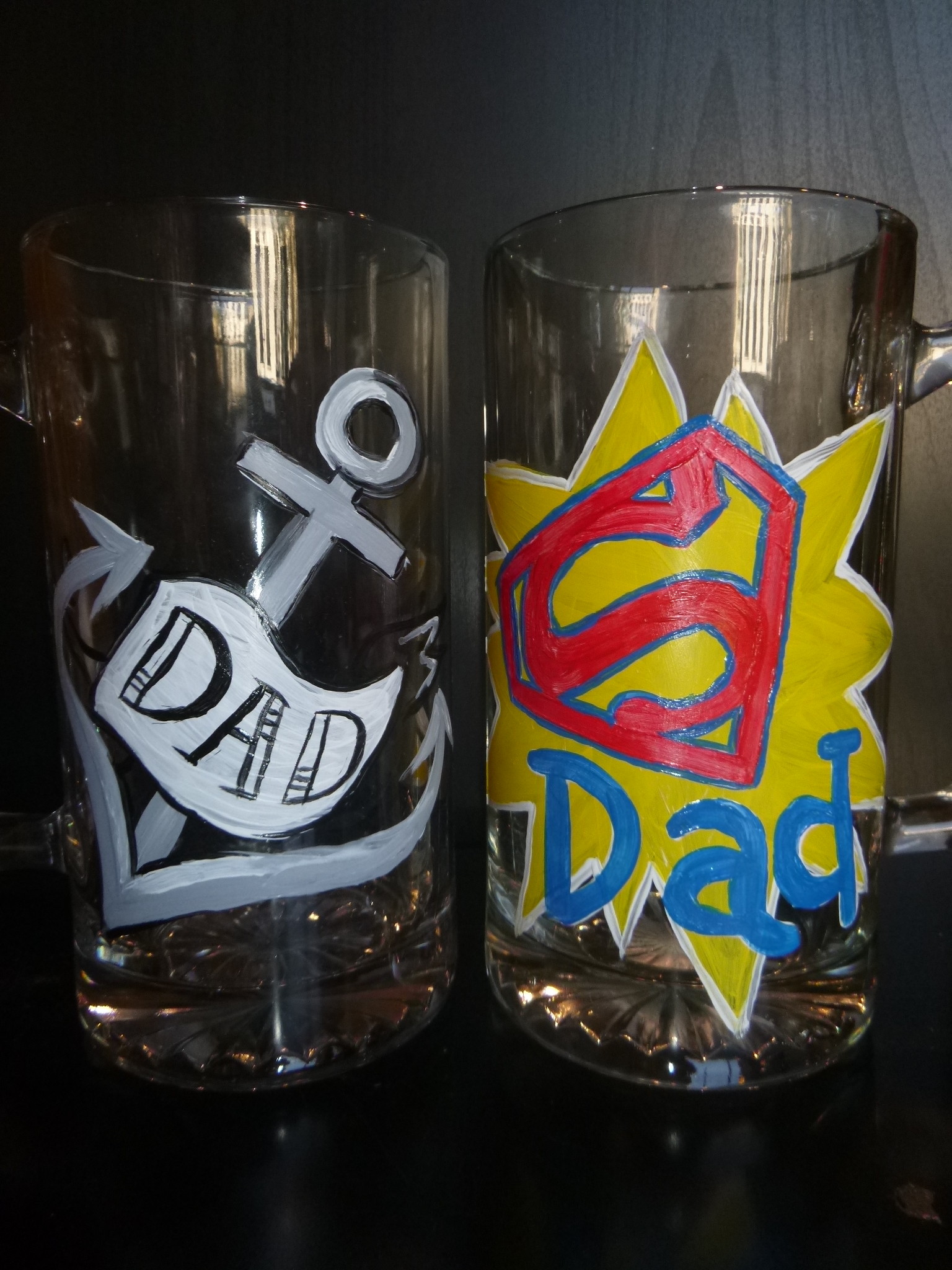 He's the person cheering you on from the sidelines, or wiping your tears from that fall off your bike. He's the proud man videotaping your recitals and teaching you how to play baseball. He's the voice of reason through times of difficulty and the biggest cheerleader in times of triumph. He's a shoulder to lean on, a form of unconditional love, and constant support and guidance. In my opinion, a father is a hero and no matter how old you get, he'll always be your hero.
They say, you may outgrow your father's lap but you will never outgrow his heart, as he will never outgrow yours. Give thanks to all the fathers and step-fathers out there by painting two personalized mugs or pint glasses. Whether you paint one of our ideas or paint his favorite sports team, hobby, or anything else that is just for dad, it's a gift he will forever cherish. Not only is it another piece of art like that noodle art you made once upon a time, it's a gift of thought and love. You can even use the glasses you create as a holder for gift cards, game tickets, his favorite sweets or add them to a basket all dedicated to dad!
You can click on the following link to reserve your seat today:
https://www..../event/168587
The perfect alternative to painting your gift for Dad is coming in to our studio with him and sharing a special experience you're both sure to remember! On Sunday June 18th from 12-2 pm, you can come in and celebrate all the special Dads in your life while having fun mixing new colors to paint this stunning masterpiece, reflecting patience, protection, and love.
You can reserve your seat today by clicking on the following link:
https://www..../event/168589
Share Paint Beer Mugs for Dad! | Paint with Dad on Father's Day