Mr. Grey Will See You Now
Ladies? Looking for a fun, new way to spend your girls' night out? Come paint your favorite shades of grey with us!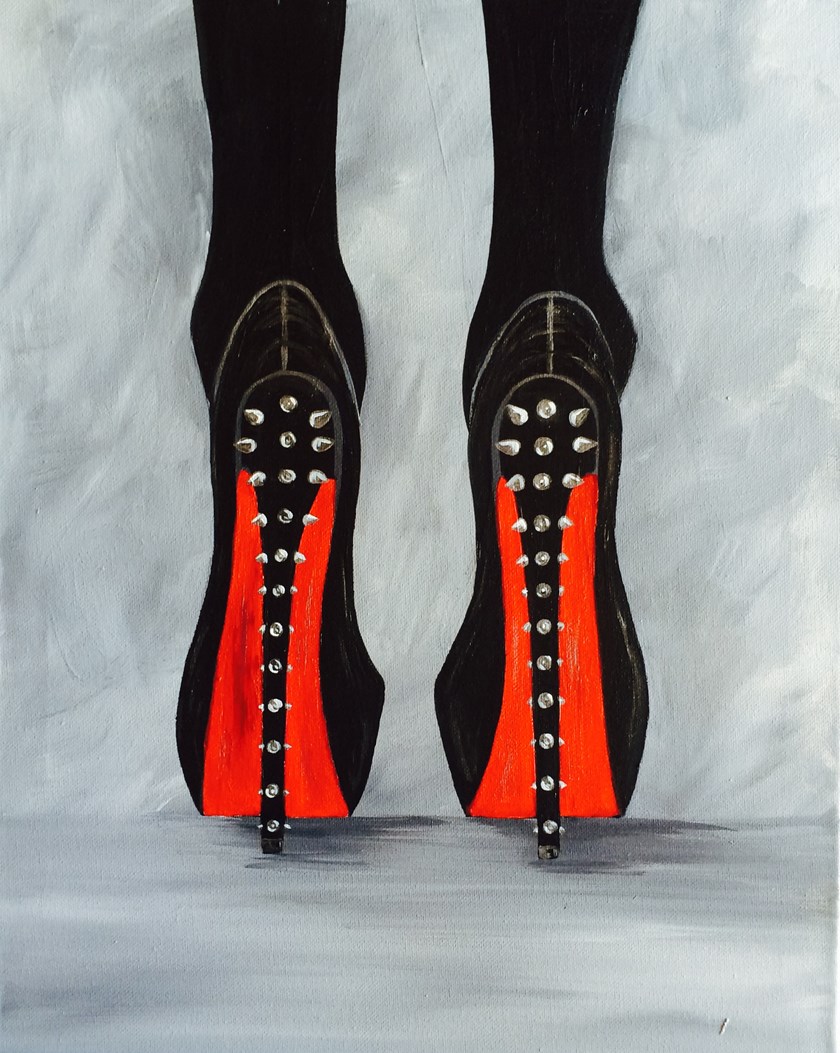 When college senior Anastasia Steele (Dakota Johnson) steps in for her sick roommate to interview prominent businessman Christian Grey (Jamie Dornan) for their campus paper, little does she realize the path her life will take. Christian, as enigmatic as he is rich and powerful, finds himself strangely drawn to Ana, and she to him. Though sexually inexperienced, Ana plunges headlong into an affair -- and learns that Christian's true sexual proclivities push the boundaries of pain and pleasure.
Come spend next Monday enjoying Mr. Grey's favorite cocktails while painting as many shades of grey you'd like.
Red Room of Pain -- Lovely and red, this one will leaving you feeling no pain.
1/2 shot of Grand Marnier Rouge
1/2 shot white rum
1/2 shot pineapple juice
1/2 shot cranberry juice
Topped with a cherry, of course.
We'll pour the ingredients into a cocktail shaker with ice and pour it for you.
(Bonus points if you make sexy noises while watching us make it)
Twitchy Palm -- Caffeine plus alcohol will have all your body parts twitching in no time.
1/2 shot whiskey
1/2 shot amaretto
1 can Red Bull
We'll mix it well, and serve over ice.
And don't forget to follow us for the latest updates and pictures!
Facebook: Pinot's Palette Naperville
Instagram: PinotsPaletteNaperville
Twitter: NapervillePinot
Snapchat: NapervillePinot
Share Reserve Your Time Painting Grey Here! | Check Out the 50 Nerds of Grey for a Good Laugh