Plan Your Corporate Holiday Party at Pinot's Palette in Naperville
Everyone knows office parties are boring, long and peppered with questions like, "Will I get overtime for wearing this Santa suit?" You might wonder, is there another way? Can I have employees and enjoy them too? Is it possible to throw an office party without a creepy costume? Never fear, Pinot's Palette is here.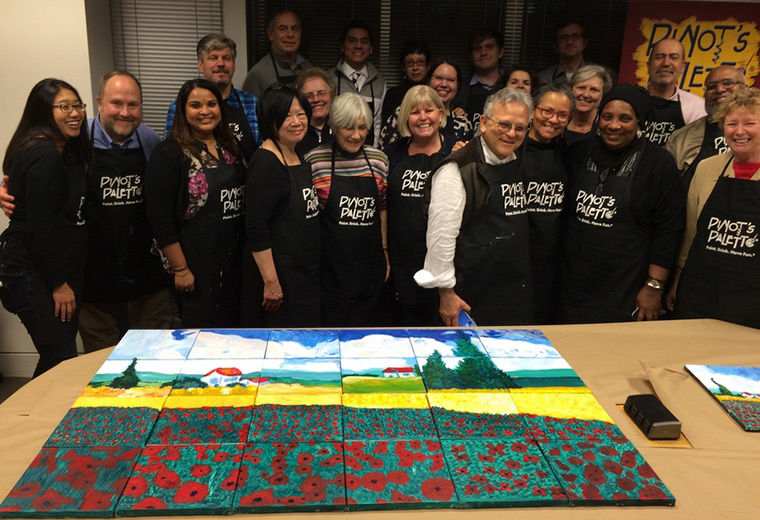 Throw a party you and your employees actually enjoy at Pinot's Palette. Think about it: no forced mingling, plenty of booze, and no costumes of any kind. Come to think of it, those are the reasons we like hanging out at Pinot's, too.
Plus, each person takes home a creation of their own. A beautiful painting to hang in their abode, to look at and reflect upon each day, to remind them how much they love their boss. The best part is, we get them decently tipsy by the end of the night, so they really think they're going home with something nice when you see them off. Big hugs for boss.
Contact us at 331-457-5440 to book your party today. You know you want to.