November Is 'Adopt A Senior Pet Month' !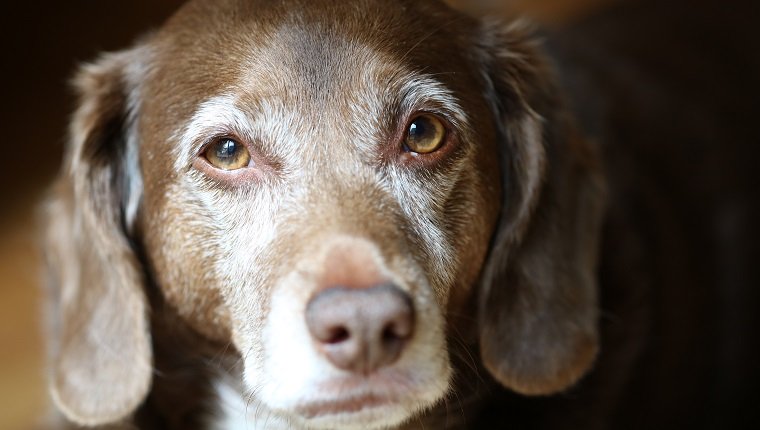 November is 'Adopt A Senior Pet Month' and there are many reasons why we're so glad that there's an entire month, dedicated to informing others about the importance of adopting a senior pet. The majority of people who adopt a dog are looking for a puppy, or younger dog; We understand that older dogs can see like more work, more money, and of course, no one wants to think of losing a beloved pet, too soon after they're adopted; But it's important for everyone to know just how much older pets need you!
*** 7 Reasons To Adopt A Senior Dog ***
1. Senior dogs at shelters need homes just as badly as younger dogs. Many older dogs were once owned and loved by someone. For whatever reason, they were given up and abandoned in a shelter and are in need of a home. Just like puppies and younger adoptable dogs, they make loyal and loving companions.
2. Adopting an older dog may save its life. Many people are quick to adopt puppies and younger dogs, often overlooking dogs over the age of five. Shelters are overcrowded and unfortunately, older dogs are among the first to be euthanized if they aren't adopted in a timely manner. By adopting a senior dog, you are not only providing it with a better life but are also saving it from being put down.
3.Older dogs are not necessarily "Problem Dogs", as many tend to think. Senior dogs lose their homes for a variety of reasons, usually having nothing to do with their behavior or temperament, but more due to the fact that their owners are unable to keep them for reasons including: the novelty of owning a dog wearing off, allergies, death of a guardian, a new baby, loss of a job, a move, change in work schedule, and various other lifestyle changes. These dogs need homes just as badly as young adoptees do, and make wonderful household pets.
4. Older dogs usually come trained and understand at least basic commands. Most older dogs are potty-trained and have mastered the basic commands such as "sit," "stay," "come," and "down." Adopting an already-trained dog will save you a lot of time and energy that you'd normally have to dedicate towards training a young dog.
5. You can teach an old dog new tricks. Dogs can be trained at any age and older dogs are just as smart as younger ones. Older dogs have a greater attention span than a puppy, which make them easier to train.
6. Older dogs are calmer and less energetic than younger dogs. An adult dog has graduated from the puppy stage and has an established demeanor and temperament, which will give you an instant idea of how it will fit into your household. Older dogs have all their adult teeth and are out of the energetic puppy phase, which will result in less destruction to your home. Many of them do well with young children as they have a lower energy level and have possibly lived with them in their past homes.
7. Older dogs make instant companions. Unlike a puppy, which requires leash training, etc. an older dog is ready to accompany you on a long walk and already knows how to play fetch. An adult dog will make a great workout partner, a loyal companion, and a late night snuggle buddy.
**** Shop and adopt near you! ****
Whether you're looking to adopt, volunteer your time, or donate money, there are some great local places that would LOVE your assistance in any way you can give it!
- A.D.O.P.T. Pet Shelter -
https://adop...etshelter.org
- Naperville Area Humane Society -
https://www....perhumane.org
- Dog Patch Pet and Feed -
http://www.d...patchpets.com
- Wags To Wishes Animal Rescue -
http://www.w2wrescue.com
————— CREATIVE PET LOVERS —————
Join Us For A Special Class Where You get to create a painting of your pet, AND you'll be helping to raise money for a local charity: The Chicago Spirit Serama Club
November 23rd - Project Pet
***Deadline for photo submission is NOVEMBER 9th!
Paint a portrait of your pet at Project Pet. Once you sign up for the painting, email us a high quality digital photo of your pet (one pet per canvas, please) and we will do the rest. Each photo will be transferred onto a 16"X20" canvas. Our talented artists will walk you through the steps to create your very own Pet Portrait!
- This will be a fundraiser for the Chicago Spirit Serama Club.
- The more the merrier, INVITE YOUR FRIENDS! The more people in attendance, the more money we can raise for a great cause!
Remember: The photos deadline will be Saturday, Nov. 9th if you want your pet printed on the canvas. You can still sign up after the 10th, but we will use an alternate method to apply your image to the canvas.
*Visit youtube.com/watch?v=3i87VteVRuQ to watch a short video about how to take a great pet photo.
*Sign up:
https://www..../event/297194
**MORE:
Paint your pet on a glass treat jar!
November 11th
Customize a Treat Jar with your pet's picture and name.
These are so adorable and make the perfect gift for you or your favorite pet lover! After signing up, please email us a picture of your pet.
- Sign up:
https://www..../event/359928
**(Have us paint one for you!)—
We'll have one of our artists paint your treat jar for you. Email the studio at naperville@pinotspalette.com. The subject line should be Paint My Pet Treat Jar. Send us a photo of your pet and once yours is complete we will email you and let you know it's ready for pick up. We will start working on them as we receive the emails, so we will start before the date of this class.
*Sign up:
https://www..../event/380948
**We will be hosting another 'Project Pet' on December 8th!
*Sign up:
https://www..../event/359916
**Cute Pooch!!!
Come out and paint a festive dog picture this season!
Nov. 15th, 'Christmas Bandit' — $30 Special!
The sweet and lovable, 'Love Bandit', is all dressed up for Christmas. Easy to customize. Give your Love Bandit reindeer antlers, switch up the colors of the scarf or change the background to a Christmas present, etc.
This is a mobile event! This class will be held at the Fox Valley Mall.
- Sign up:
https://www..../event/381505
**And More!
If you're a lover of all animals, we've got some a few other paintings, coming up, that you'll really enjoy!
The next one will be on 11/14 - 'Opulent Elephant'
They say an elephant never forgets and you'll never forget how much fun you had painting the Opulent Elephant!
BONUS: Paint this under black lights!!!!
https://www..../event/359933
**That's not all — We'll have lots of reindeer and cute birds (and more) on the calendar in December and January. Keep an eye out, each month, as we add more classes; We're always offering some excellent animal-theme artwork at Pinot's Palette! <3
Share View our full painting schedule | Buy a Gift Certificate!