How Can You Make A Difference This October For 'Breast Cancer Awareness Month'?
'Breast Cancer Awareness Month' in an international health campaign lasting the month of October, with an intent to increase global awareness of breast cancer.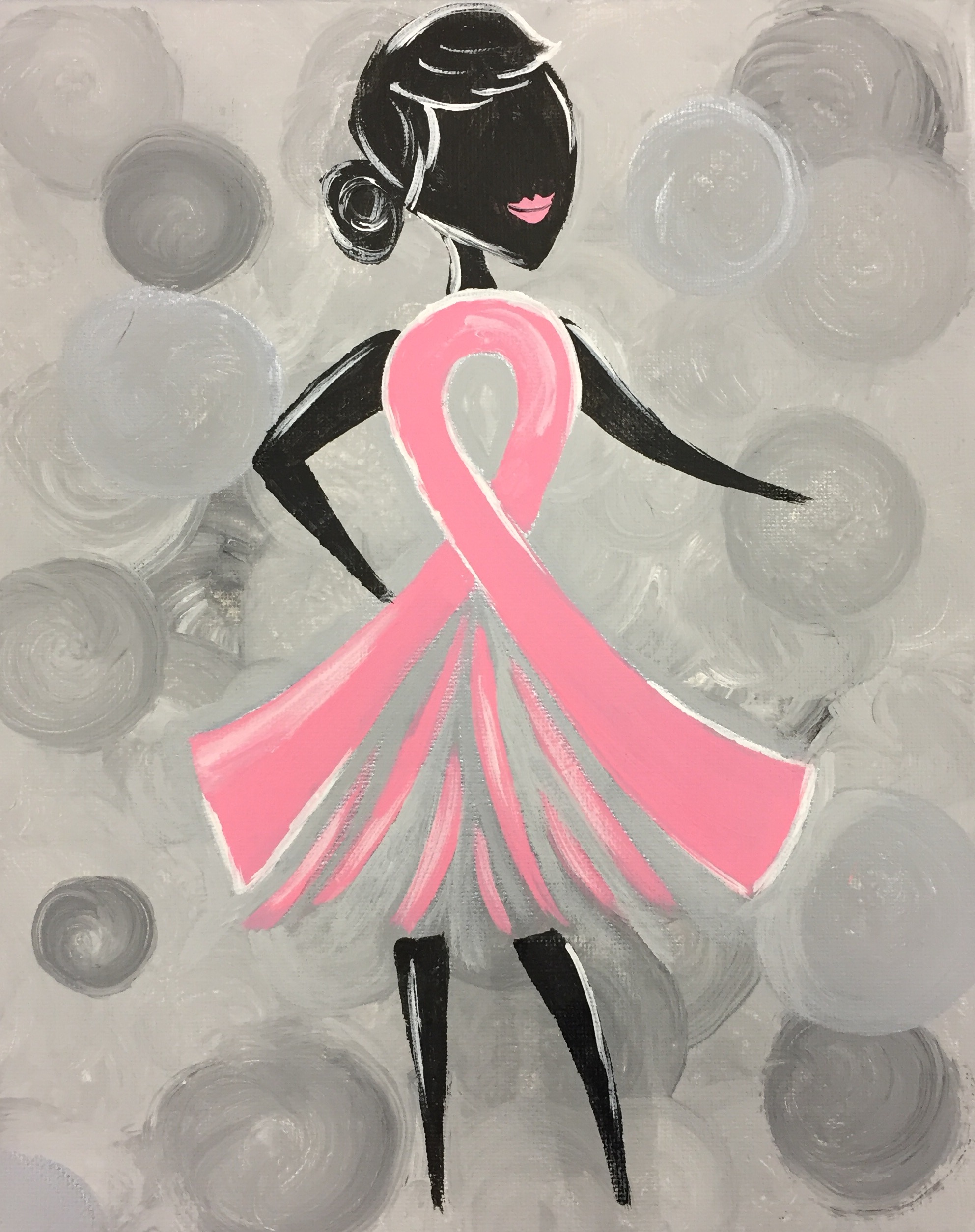 In the United States the monthlong campaign is known as National Breast Cancer Awareness Month. The first organized effort to bring widespread attention to breast cancer occurred as a weeklong event in the United States in October 1985. Since then, campaigns to increase awareness of the disease, to educate people about methods of prevention and early detection, and to raise money to support research have extended to countries around the world. Today, nonprofit organizations, government agencies, and medical societies work together to promote breast cancer awareness.
Globally, breast cancer is the most common cancer affecting women. In 2008 some 1,380,000 million new cases and 458,000 deaths were reported worldwide. Of all regions worldwide, North America has the highest incidence of breast cancer, and, overall, new cases of the disease are diagnosed more frequently in countries in developed regions of the world, such as North America and Europe, than in countries in impoverished regions, such as certain areas of Asia and Africa.
However, differences in breast cancer incidence and death ratebetween developed and developing regions are due primarily to differences in the organization and financial state of health care infrastructures. The global disparities in screening and treatment, as well as the persistently high incidence of the disease on a global scale, have led to a significant increase in international interest in breast cancer awareness campaigns since the late 1990s.
Throughout Breast Cancer Awareness Month, science forums, educational programs, and informational pamphlets and posters are used as means to disseminate information to the public. A number of special events are held as well, including National Mammogram Day in the United States, which focuses on the importance of screening and early detection of breast cancer. In addition, fund-raising activities, such as walks, runs, auctions, concerts, and other charity events, are held in countries around the world. The money collected by these events typically goes toward local, national, or international funding for breast cancer research. Scientific conferences and meetings of international cancer organizations also may be scheduled in conjunction with awareness campaigns.
During Breast Cancer Awareness Month in October and throughout the year—people wear pink ribbons to honor survivors, remember those lost to the disease, and to support the progress we are making together to defeat breast cancer.
The American Cancer Society's estimates for breast cancer in the United States for
2018 are:
* About 266,120 new cases of invasive breast cancer will be diagnosed in women.
* About 63,960 new cases of carcinoma in situ (CIS) will be diagnosed (CIS is non-invasive and is the earliest form of breast cancer).
* About 40,920 women will die from breast cancer.
* While black and white women get breast cancer at roughly the same rate, the mortality rate is 42% higher among black women than white women.
* At this time, there are more than 3.1 million people with a history of breast cancer in the United States. (This includes women still being treated and those who have completed treatment.)
- Numerous studies have confirmed that alcohol consumption increases the risk of breast cancer in women by about 7%-10% for each one drink of alcohol consumed per day on average. Women who have 2-3 alcoholic drinks per day have a 20 percent higher risk of breast cancer compared to non-drinkers.
- Obesity increases the risk of postmenopausal breast cancer. Risk is about 1.5 times higher in overweight women and about 2 times higher in obese women than in lean women.
- Growing evidence suggests that women who get regular physical activity have a 10%-25% lower risk of breast cancer compared to women who are inactive, with stronger evidence for postmenopausal than premenopausal women
- Limited but accumulating research indicates that smoking may slightly increase breast cancer risk, particularly long-term, heavy smoking and among women who start smoking before their first pregnancy.
**Breast cancer in men:
While breast cancer is largely a female disease, breast cancer does affect men. Around 350 men are diagnosed with the disease each year. Be sure that you and your husband know the signs and symptoms.
Find out more about breast cancer in men:
https://brea...st-cancer-men
*If you or someone you love are concerned about developing breast cancer, has been recently diagnosed, are going through treatment, or are trying to stay well after treatment, the American Cancer Society provides important information on these topics and more.
https://www....t-cancer.html
So, what can YOU do to contribute to this cause, this month, and all throughout the year?
1- Self Exam
If you or someone close to you has been diagnosed with breast cancer, you'll know it's vital that women check their breasts regularly. But sadly, lots of women out there don't check.
Find out more about the signs and symptoms of breast cancer and learn what changes to look for:
https://brea...-your-breasts
2- Wear pink
'Wear it pink' is the biggest fundraising event of the year for the organization, 'Breast Cancer Now', and it couldn't be easier to join in. Whether you'll be at work, school or in your community, all you need to do on Friday 19 October is wear pink and raise as much money as you can to help make life-saving research happen.
Find out more about wear it pink:
https://www....44.1539623520
3- Tell your story
Act now and join the #55000Reasons campaign. The real experiences of the 55,000 people diagnosed with breast cancer every year in the UK – and their family and friends – represent real reasons why politicians should invest in breast cancer services.
Tell us how breast cancer has affected your life and we will share it with the Secretary of State for Health, Matt Hancock MP, to make sure breast cancer services get the funding they need from NHS England.
Tell your story:
https://brea.../55000reasons
4- Donate and Fundraise
*Donate to the Breast Cancer Research Foundation
https://www.bcrf.org
(Other ways to give):
https://www....her-ways-give
*Donate to the National Breast Cancer Foundation, Inc:
https://www....areness-month
*Donate to the Susan G Komen Foundation
https://ww5....e/Donate.html
5- Remember someone you love
A Fund in Memory is a personal and very special online space, created by you in memory of your loved one. It gives you a page where friends and family can come together to share their fondest memories and raised money in your loved one's name for breast cancer research.
6-Join the conversation
Look out for the various campaigns going on, not only throughout the month, but all year long. It just takes a few minutes to check on Facebook, Instagram ,and Twitter and share with your friends and family to help spread the word. One of the best things you can do is to be informed, as well as informing others. Working together to fight against this form of cancer (and all forms of cancer) is such an important part of prevention and helping to eventually eradicate this disease.
*Check out some of the events going on near you this month:
https://www....er-awareness/
If you've never heard of them before, Pinot's Palette offers some very special events called, 'Painting It Forward' classes. These are a paint and sip class with an extra dose of heart and soul. When you buy a seat in a Painting It Forward class, you're making a donation to a nonprofit or community fundraiser. This month, we're offering 2 PIF classes (+one at the beginning of November) that we'd love for you to attend. Our 160+ locations, Nation-wide, have raised a to of money for various Breast Cancer Research organizations, among many other ones, and we'd love for you to join us for some of them! Be sure to tell all of your friends and family, as the more seats we fill, the more money we raise!
Here are some of the 'Painting It Forward' classes we have on the calendar for the month:
October 25
Painting is titled, 'Aurora Night'
Polar lights are a natural phenomenon found in both the northern and southern hemispheres that can be truly awe inspiring.
https://www....ille%2Fevents
October 28
Painting is titled, 'Rustic Glow'
Sunshine through a beautiful tree with leaves of pink and red. The metallic brass adds a rustic feeling to the painting, and a heart on the tree lets you carve something meaningful into the painting.
https://www....ille%2Fevents
November 3
Project Pet
Paint a portrait of your pet at Project Pet. Once you sign up for the painting, email us a high quality digital photo of your pet (one pet per canvas, please) and we will do the rest. Each photo will be transferred onto a 16"X20" canvas. Our talented artists will walk you through the steps to create your very own Pet Portrait!
https://www....ille%2Fevents
We hope to see you soon, and from everyone here at Pinot's Palette-Naperville, we wish you a wonderful month, full of love, beauty, and self-health awareness.
Cheers!
Share Ideas for fundraising for Breast Cancer | View our painting calendar