Make-Ahead Dinners For Your Back To School Routine
It's time for the kids to start their back to school routines! Make it as easy and stress-free as possible for them AND you with some of these meal prep ideas!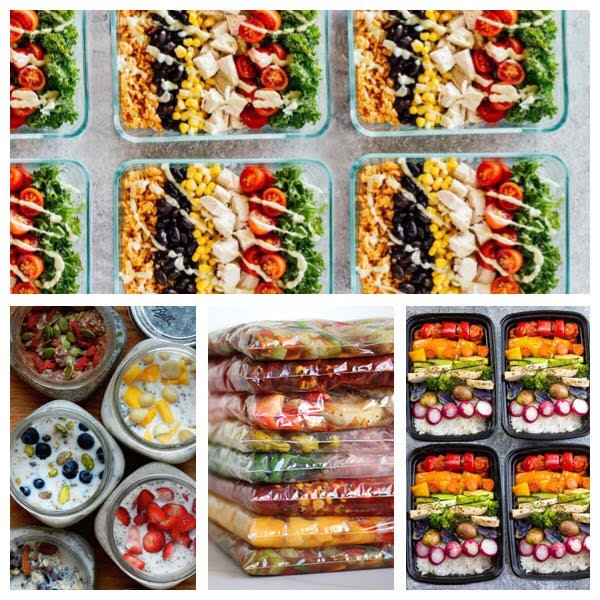 Manage your time and stress this school year, by making dinner easy and delicious every night! At the end of a long work day, the last thing you want to do it come home and slave over a home-cooked meal for your crew. After spending the day, running the kids to and from school, practices, meetings, and more, take the pressure of dinner off your plate (pun, intended), and make it much easier!!!
You've probably been hearing about "meal prep" or "freezer meals" for a while now. It's becoming steadily more popular, as people try it out and see just how amazing it is. This tool will honestly change your life, allowing you less stress in planning each day, and letting you spend more time with the family in the evening. The best part about this increasingly-popular idea, is there are so many recipes out there to choose from! You won't get bored eating the same few meals, over and over, but will be excited to try new ones.... and the family will, too!
From chicken, pork, and beef, to vegan and paleo options, the possibilities are plentiful! Whatever food your family is used to eating, we're here to share some ideas for you! Spend one day a week, say Sunday, getting supplies and putting everything together, and you're done! Whether you're looking for a way to simplify week night meals OR your whole eating schedule, all together, the ideas are out there!
Make a whole month's worth of freezer meals that require no daily work... just pop it in the crockpot or oven, and you're set! Bake once and divide everything into meals for you to have meals, all week long! Just grab and go for breakfast and lunch, then come home to a slow-cooker dinner that's been heating all day! It's easy, stress free, and leaves you more time in your week for the things that matter most!
Check out some of the best meal prep ideas:
(Meal prep is beast for week-long meal planning)
Breakfast:
http://sweet...st-ideas.html
Lunch:
http://theev...ep-on-sunday/
Dinner:
https://www....nge-life/amp/
http://www.e...-dinner-plan/
Freezer meals:
(Freezer meals are best for long-term meal planning. Since they're meant to be frozen, you can prep once a month, then have dinners ready for each day, frozen to keep them fresh!)
http://newle...ge-your-life/
https://grea...freezer-meals
*be sure to check 'Pinterest' for many more freezer meal ideas! (As well as 'meal prep' ideas)....try searching:
'Freezer meals'
'Crockpot freezer meals'
'Weekly meal prep'
'Breakfast meal prep'
'Lunch meal prep'
Dinner meal prep'
...And more!!!!
****Best sure to take some time for yourself during the frenzy of the back to school craze! With strict, daily schedules to adhere to, it's easy to go into autopilot mode and go, go, go! Remember to have a fun day or night out with your spouse, friends, or the whole family!
Stop in to Pinot's Palette for a painting class and unwind from time to time. Painting reduces stress, encourages creativity, and has many health benefits. Come in and paint with us for a 2-3 hour class, have some wine and snacks, listen to some music, and create a masterpiece you'll be exited to leave with!
http://goodr...-and-drawing/
Check out our website for more information and sign up for a class!
Enjoy this school year with the kids and prep some meals to make life easier. You'll be amazed at how great it is to have one less thing to worry about. With meals being a definite part of each day, being prepared for them is practical. Meal prep is cost effective, stress reducing, and delicious! Get back into the school year routine and make meal prep a part of it!
Cheers!