Wine Bottle Lights
What if we told you that you could save the environment one empty wine bottle at a time? Alright, so maybe you aren't going to save the world, but you can repurpose some empty glass bottles into stellar little lamps! Recycling and decorating go hand-in-hand these days with all the DIY projects out there.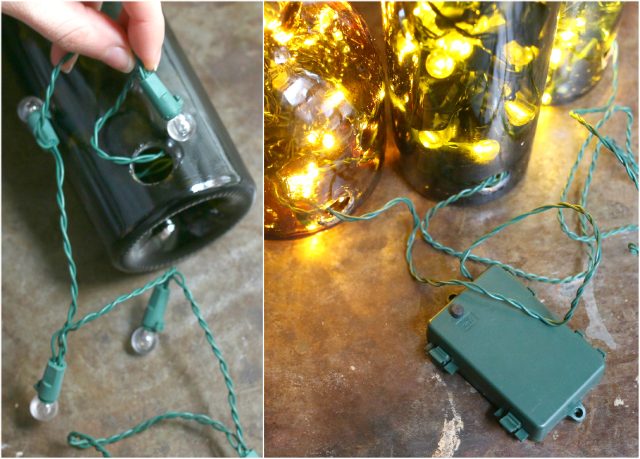 eHow.com has an excellent step-by-step tutorial on how to make these lovely little lamps that we think you all will love. You can click "eHow Tutorial" to get the extensive steps, but we are here to tell you the jist of it.
Step 1: Gather your supplies. You'll need:
Empty wine bottles, LED lights (battery or plug operated), a Razor of some sort (ex: Exacto blade), Duct tape, a Power drill, Sandpaper and a pencil (these can replace a power sander), and Safety glasses+gloves.
Step 2: Remove the wine label from the bottle. You can loosen the glue with warm water and use the Razor blade to scrap it away. (Hint: Goo Be Gone might be helpful)
Step 3: Place a small stripe of Duct tape almost at the bottom of the bottle as a reminder of your drill site and to help the drill initially get through the glass. (REMEMBER to wear your safety goggle and gloves!)
Step 4: Remove the tape. Use a power sander to smooth at the edges of the hole you just created, or go old school with a piece of sandpaper wrapped around a pencil.
Step 5: Clean off any dust left on the bottle.
Step 6: Insert your LED lights through the hole you drilled, turn them on and watch your creation glow!
Happy crafting!
Enter your contact info and request details below, and we will contact you with details about your private party!