Summer Brunch Recipes
Looking for something fun to do with friends and family? Throw a summer brunch party! Going out to a restaurant for brunch is nice, but there's something special about creating it yourself that is more personal and intimate. We've compiled a list of the best savory, sweet, and alcoholic items for you to make -- perfect for bringing to the studio on a Sunny Sunday in Morristown.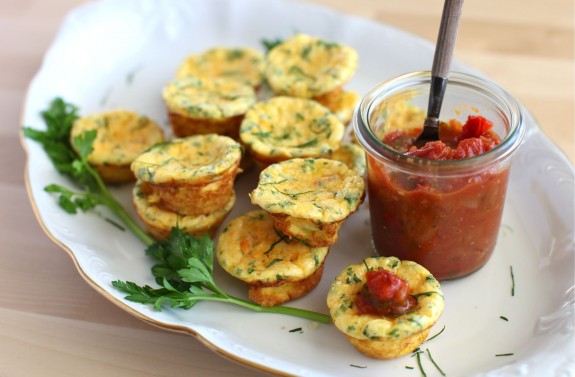 ~Brunch Recipes~
Savory
Avocado Toast: Over the last few years, avocado toast has been the craze. Create these mini avocado crostinis for your guests to enjoy. You can even make it a DIY project with a toppings bar! Supply your guests with the avocado toast and allow them to choose from an array of toppings to finish off this delicious snack. Find this recipe at A House in The Hills:
http://ahous...tinis-2-ways/
Egg Muffins: Everybody knows that eggs are a MUST for brunch! These scrambled egg muffins are perfect to personalize for each person. With the option of adding in meat, cheese, veggies etc., this muffin turns into a mini omelette in no time! Find this recipe at Six Sister's Stuff:
http://www.s...a5y_p=4974369
Vegetable Muffins: How do you combine your favorite summer vegetables to create something yummy? Mix them into a muffin! These muffins are so good, you won't even realize you're getting your veggies in for the day! This healthy and delicious recipe can be found at Oat and Sesame:
http://oatan...feta-muffins/
Sweets
Mini Pancake Skewers: Everybody loves pancakes! This treat can also be served in a DIY setting. Leave out a plate of mini pancakes, fruits, and sauces and let your guests do the rest. This allows your guest to have the power in personalizing which fruits they like best and create something that looks appealing to them. The recipe for this crafty snack can be found at Garnish with Lemon:
https://www....cake-skewers/
Raspberry Muffin: Who doesn't like a good muffin? These muffins are perfectly fluffy and moist while incorporating raspberries for a bit of flavor. Don't be fooled by their taste because these muffins are made from 100% whole grain! Cookie and Kate supplies an amazing recipe at:
http://cooki...ffins-recipe/
Cheesecake filled Strawberries: We can't think of anything more delicious than combining cheesecake and strawberries! These are so simple to create and are the perfect size so you won't feel guilty for splurging. You can find these scrumptious treats at Typically Simple:
https://typi...secake-bites/
Drinks
Strawberry-Pineapple Mimosa: This is a twist on the classic mimosa! Building on the usual orange juice, this drink also incorporates pineapple juice. Finished with a strawberry on top, this drink is just as refreshing as it looks! You can recreate this recipe by visiting Damn Delicious:
http://damnd...pple-mimosas/
Sunrise Mimosa: If you love mangoes, this is the drink for you! For this special mimosa, mango puree is mixed with orange juice to create a tropical taste! The recipe for this mangolicious concoction can be found at Diethood:
http://dieth...NRISE+MIMOSAS
If you're looking for a completely new way to do summer brunch, why not pair one of these fabulous recipes with a paint party? Pinot's Palette hosts a weekly Sunday brunch that combines your favorite elements of brunch and painting. You can bring any of the recipes mentioned above, and we'll supply the orange juice for your drinks! Check out our event calendar to choose the perfect day for this new experience. Cheers to Summer Brunch!