Good Small Corporate Event Venues
Selecting a suitable venue for your corporate event is essential for the success of the get-together – whether it is dinner to celebrate the success of the company, celebrate a coworkers upcoming wedding or well deserved promotion, you will want the event to foster good will and cohesion for the team. The activity and venue play an important role in the success of an event . You will want to look for a place that offers a shared experience and allows for mingling and conversation as well. Pinot's Palette, a painting and cocktail venue, can offer just that. If you are currently in the process of organizing a company event, here are a few things to pay attention to when it comes to venue selection: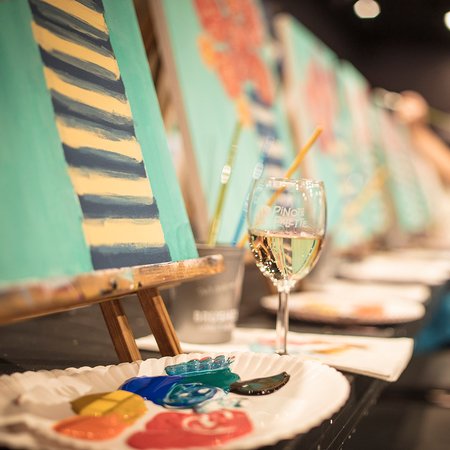 - The number of guests – to be able to select the best venue, you need to have accurate information about the number of the attendees.
- Special criteria – if you are organizing an event that involves special activities such as presentations or a show given by a performer, you need a venue that can provide the necessary technical features such as adequate lighting and sound. If you are looking for a venue that can host your corporate dinner, make sure the place can cater for special dietary requirements, such a vegan food or gluten-free meals.
- Budget – money is also a factor that you need to have in mind. Fortunately, venue owners are willing to negotiate their prices, so don't accept the first offer they make.
- Test the place before committing to it – visit possible venues and check compliance with your selection criteria. Test the food, the lights, the sound, everything you consider important and try to imagine yourself as a guest at the event – if you feel good there, your guests will enjoy the place as well.
Share corporate event Morristown NJ things to do | hosting a bridal shower in Morristown NJ