Teamwork makes the Dreamwork
REWARD YOUR STAFF with creativity!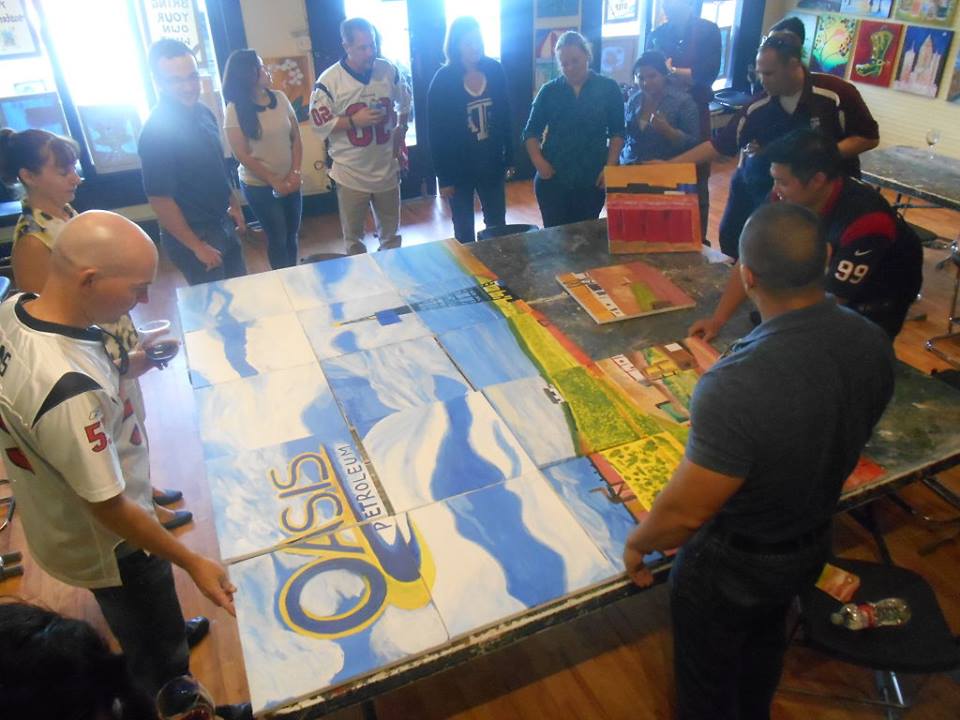 Perhaps the best way to build team morale is to allow for interaction and connection outside of the workplace. The typical happy hour or work-outing can get old, and that's where Pinot's Palette - Morristown comes in. We create a fun, collaborative environment for you and your team to relax and be creative together. Our studio is geared toward beginners and we guide everyone step by step through the painting process. We play fun upbeat music, and you can bring your team in for a private party, or even join us for a public class.
Our two favorite team building exercises are listed below:
Jigsaw Puzzle Painting: Each team member paints one canvas that is pre-sketched. The picture looks abstract alone, but upon completion the entire team works together to fit his/her canvas into a larger picture. Each canvas is a puzzle piece to a larger picture, and we really drive home the importance of teamwork.
Musical Chairs Painting: Everyone paints one step at their canvas. When it's time for the next step, everyone moves down one seat and picks up where their co-worker left off! This drives home the idea that our actions affect others in the workplace!
We also have collaborative paintings, mystery paintings, collaborative jigsaw and of course our traditional format to choose from. Choose Pinot's Palette - Morristown for your next team-building exercise, or just come paint with a few co-workers after work!